THE LORD JESUS CHRIST IS STILL THE ONLY SAVIOUR, HEALER AND DELIVERER THROUGHOUT THE WORLD WHERE 1 IN EVERY 100 PEOPLE IN EVERY NATION SUFFER FROM SCHIZOPHRENIA!
ON THIS PAGE READ FOUR GLORIOUS TESTIMONIES OF WONDERFUL FREEDOM BESTOWED BY THE SON OF GOD
(Testimony 1, Testimony 2, Testimony 3, Testimony 4)
AND ACCESS ENCOURAGERS ON HOW TO DEFEAT THE MOST SEVERE MENTAL BONDAGE OF ALL
(The website seeks to honour the Name of the Lord Jesus Christ and share powerful testimonies of people who have been set free).
THE FULL WEB SITE CONTENT IS NOW AVAILABLE IN 90 LANGUAGES AS SHOWN BELOW. PLEASE SELECT YOUR CHOSEN LANGUAGE IN THE DROP-DOWN BOX ABOVE.
Afrikaans, Albanian, Arabi, Armenia, Azerbaijan, Basqu, Belarusia, Bengal, Bosnian, Bulgarian, Catalan, Cebuano,Chichewa, Chinese, Croatian, Czech, Danish, Dutch, English, Esperanto, Estonian, Filipino, Finnish, French, Galician, Georgian, German, Greek, Gujarati, Haitian Creole, Hausa, Hebrew, Hindi, Hmong, Hungarian, Icelandic, Igbo, Indonesian, Irish, Italian, Japanese, Javanese, Kannada, Kazakh, Khmer, Korean, Lao, Latin, Latvian, Macedonian, Malagasy, Malay, Malayalam, Maltese, Maori, Marathi, Mongolian, Myanmar (Burmese), Nepali, Norwegian, Persian, Polish, Portuguese, Punjabi, Romanian, Russian, Serbian, Sesotho, Sinhala, Slovak, Slovenian, Somali, Spanish, Sundanese, Swahili, Swedish, Tajik, Tamil, Telugu, Thai, Turkish, Ukrainian, Urdu, Uzbek, Vietnamese, Welsh, Yiddish, Yoruba, Zulu
"I will proclaim your mighty acts,
O sovereign Lord." Psalm 71:16




Before deliverance and healing


WEEKLY
ENCOURAGER
2 AUGUST 2020





After deliverance and healing
SCRIPTURAL ADVICE, HELP AND INSIGHT ON HOW TO TRUST THE LORD JESUS CHRIST TO DEFEAT SCHIZOPHRENIA FROM JAMES STACEY NOW CELEBRATING 30 YEARS OF FREEDOM FROM THE DEMONIC BONDAGE AND OVER 32 YEARS OFF ALL ANTI-PSYCHOTIC MEDICATION
CLICK BELOW TO SEE AND HEAR HOW THE LORD JESUS CHRIST
SET JAMES FREE AFTER 26 LONG YEARS OF SCHIZOPHRENIA
When God heals and sets free it lasts
For Part 1 click the left image below: 12,797 views Part 2 click the right image below: 8,612 views
WHEN YOU ARE READY TO SAY, "LORD JESUS CHRIST, I BELIEVE YOU ARE ABLE TO DO THIS", YOUR TRIUMPH OVER SCHIZOPHRENIA IS ASSURED
"JESUS – LOOK TO YOUR FAITHFULNESS AND SET ME FREE!"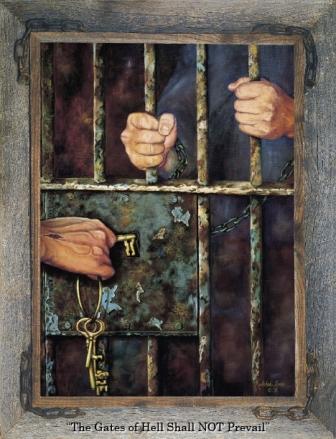 THIS WEEK'S SELECTED BIBLE READING: MARK CHAPTER 10
Blind Bartimaeus Receives His Sight: (Verses 46-52) Then they came to Jericho. As Jesus and his disciples, together with a large crowd, were leaving the city, a blind man, Bartimaeus (that is, the Son of Timaeus), was sitting by the roadside begging. When he heard that it was Jesus of Nazareth, he began to shout, "Jesus, Son of David, have mercy on me!"
Many rebuked him and told him to be quiet, but he shouted all the more, "Son of David, have mercy on me!"
Jesus stopped and said, "Call him."
So they called to the blind man, "Cheer up! On your feet! He's calling you." Throwing his cloak aside, he jumped to his feet and came to Jesus.
"What do you want me to do for you?" Jesus asked him.
The blind man said, "Rabbi, I want to see."
"Go," said Jesus, "your faith has healed you." Immediately he received his sight and followed Jesus along the road.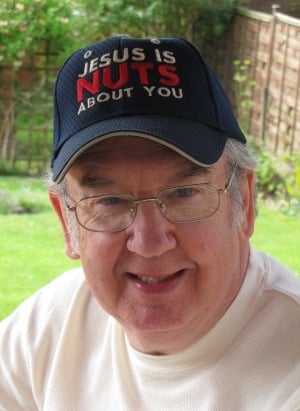 Whenever true spiritual understanding is revealed by the Holy Spirit that our loving Heavenly Father wants to make known His Word through Jesus Christ in us, heaven's treasure drops into our lives!
Take, for example, the following statement by Jesus and consider what power receiving it has to impact our lives: "As the Father has loved me, so have I loved you. Now remain in my love. If you obey my commands, you will remain in my love, just as I have obeyed my Father's commands and remain in his love." (John 15:9-10)
Such words are so marvellous and beyond our human comprehension – but sufficient enough to convey to us the worth that God Himself places on our lives and the measure of His love for us.
Again, allow your heart to be drawn out in worship to God as you read: "I will never forget you. I have carved you upon the palms of my hands." Isaiah 49:15-16
These words convey how much God in Jesus was willing to go through when He died for us on the cross at Calvary and in so doing manifested the full heart of His love for us. What He has accomplished loses us "in wonder, love and praise" as we contemplate being loved with "an everlasting love."
When you are touched by the great ocean of God's love flowing into your heart, it is a total transformation affecting your whole life.
Would that every schizophrenic when experiencing the dawning of the spiritual bondage in their life, was already in a vital relationship of love with Jesus Christ before it happened – but, sad to say, this is too often not the case.
I had eight years growing in discipleship with Jesus before schizophrenia erupted. Getting to know God's strong love became the greatest obsession of my heart and life when all was well. When the spiritual darkness of schizophrenia came it was necessary to hold on to God who had revealed His love to me and taught me the truths of His Word.
Difficult though it is to continue following Jesus when schizophrenia takes hold, it is of the greatest benefit if there is that foundational knowledge of being loved by Jesus; the lies sown into your mind some days by evil spirits behind the condition may suggest that Jesus no longer loves you but your faith in Jesus asserts otherwise.
You maybe grappling with all the complexities that occur when schizophrenia is present – asking God about it, with something like: "Why has this sudden "thing" hit me and completely turned my world upside down." But the biggest question you may struggle with is: "Does God still love me in this? I do not now feel His love as I used to. I am by no means as sure of His love today as I once was."
It is here that the battle of facing and overcoming schizophrenia is fought. For the battle must be won out of your sure knowledge and revelation that God does exist and love you, something you are never prepared to deny. You can faithfully hold on to God during the hell of schizophrenia by praying and steeping yourself in the promises of God that include declarations of who you are in Christ. It is sure evidence to the powers of spiritual darkness that you know who owns your life and mean to assert His ownership.
During the times of difficulty keep on quoting the word of God to yourself as a shield of defence against the spiritual forces coming against you. Allow every faithful promise of the Word of God to rise in your heart, which, of course, must have been memorised and treasured. "I have loved you with an everlasting love" found in Jeremiah 31:3 is the kind of promise which can pour strength into your life, causing you to endure and fight on to victory in the strength of God's love until the evil presence of schizophrenia is driven out.
REMEMBER AT ALL TIMES, GOD LOVES YOU WITH AN EVERLASTING LOVE:
This is such a majestic truth to ponder. Because it is beyond the grasp of our mere mortal minds and hearts, we always finish up saying something like: "Lord, I know your love for me is wonderful. I have felt your love and will continue to believe that you will always love me no matter whatever happens to me."
To be able to trust the love of God each day when you are harassed with schizophrenia affecting your life, shows how much you believe in the faithfulness of God. For more than 26 years I was robbed of what I would regard as the sensations of near intimacy with Christ because spirits of rejection, rebellion and suicide swept into my life. Until they were finally "driven out" by the power of prayer as I became strongly opposed to their presence through asserting how much God loved me, my freedom in Christ was restricted.
I have many memories of the times spent when nothing seemed to be going on in my life. The so-called faith I attempted to exercise in the Lord was by no means a "full conscious, active faith" rather more like a slender life-line of hope hanging on to Christ. But the main thing was that Christ was holding me, watching over me, planning in love for me. Faith has to ascend a life of feelings when heavy medication and electric shock treatment cause a numbing of your emotions towards God.
So the way forward is simply to say, "I know that God loves me and I love Him but right now I have to say that I can't feel His love. I am determined to go on trusting Him until through the power of His love in prayer the evil spirits hampering my life are driven out."
Schizophrenia causes such a miserable life that as much help as possible needs to be given to those who can be reached by Christians brimming over with the compassion of Jesus. I have found it a great joy just to contact someone in need for whom a brief word is the greatest encouragement. A single woman moving to middle-age wrote to us on Wednesday this week to say that she was feeling sad and upset because she felt that we had forsaken her. We spent 1 hour 15 minutes a few days earlier counselling and mainly praying for healing of deep rejection suffered in the womb. She still needs further deliverance and healing.
She needed to know the love of Jesus first and foremost coming from Christians who showed an interest in her life. It was necessary to contact her to say that contrary to what she felt, we had not forsaken her, and were continuing to pray for her. I can testify how comforting it is when someone shows an interest in you from the time my wife Tina "stuck with me" in the first months of getting to know her because she "felt compassion for me". I did not allow her to walk out of my life the day she announced to me, as we walked to a restaurant from the car park: "This is our last meeting today, James. There is no point in our relationship any longer!"
I was holding onto a vision received from the Lord a few months earlier in which I saw Tina in a bridal gown. It was this that caused me that day not to allow her to end the relationship and so I refused to let her go. But had I allowed her to walk out of my life – while still suffering with schizophrenia – I just do not know how I would have coped. People with schizophrenia need to see the love of Jesus Christ in human form – in the lives of believers who know Him and have confidence in the power of His love to set them free.
GOD PROMISES ALWAYS TO BE FAITHFUL IN HIS LOVE TO YOU:
Having left behind the prison house of schizophrenia where I was bound for 26 years, I now possess a wonderful appreciation of the faithfulness of God. Knowing that God was faithful through all the difficult circumstances of my life and in protecting through endless stressful times of spiritual contest, I can now say - "God is certainly faithful." I hope you too are proving the faithfulness of God today as you seek His help and strength through faith to enable you to conquer schizophrenia. When He defeats the bondage there will be a great appreciation of all He did for you in terms of being faithful.
It is a tremendously reassuring fact that God will never let you down, never turn His back on you and His faithfulness guarantees that He will be always by your side. He is watching your every move and has an intimate detailed knowledge of all you are passing through. He desires to pour His love into your heart and seeks to break the stronghold of schizophrenia over your life.
Nothing changes God's faithfulness to us. We may become unfaithful to Him but He forever remains the same. He never changes His promises, will always love us and His mercy is unending toward those who love him.
In the first book of Corinthians 1:9 it says: "God, who has called you into fellowship with His Son Jesus Christ our Lord, is faithful."
There is an inspiring verse in a hymn by Charles Wesley - regarded by many as the world's greatest hymn writer – in the Methodist Hymn Book which suggests that as Christians we can hold God to His faithfulness. The lines are to do with dealing with sin in our lives and claiming the power of God to deliver us from the power of sinning. We can also apply the idea of holding God to His faithfulness in times of needing His help too and cry out to Him to show Himself faithful to us. The verse goes as follows:-
The most impossible of all Is, that I e'er from sin should cease; Yet shall it be, I know it shall; Jesus, look to Thy faithfulness! If nothing is too hard for Thee, All things are possible to me.
May our Loving Heavenly Father give you and me the love that never gives up, the faith that never fails and the hope that endures through every circumstance. 1 Corinthians 12:7
FOR FURTHER READING - See Archive File
FOR THE FULL RANGE OF WEEKLY ENCOURAGERS BETWEEN 2010-2020 CLICK HERE TO SURVEY THE MESSAGES OF HOPE, GUIDANCE,

AND ENCOURAGEMENT CENTERED IN THE LORD JESUS CHRIST.
---
WEEKLY ENCOURAGER 9 AUGUST 2020
WHAT A TRANSFORMATION WHEN A SCHIZOPHRENIC KNOWS GOD IS REVIVING HIS HEART!
THIS WEEK'S SELECTED BIBLE READING IS JOHN'S GOSPEL CHAPTER 4: Key Verses 1-26:
Jesus Talks With a Samaritan Woman: The Pharisees heard that Jesus was gaining and baptising more disciples than John, although in fact it was not Jesus who baptised, but his disciples. When the Lord learned of this, he left Judea and went back once more to Galilee.
Now he had to go through Samaria. So he came to a town in Samaria called Sychar, near the plot of ground Jacob had given to his son Joseph. Jacob's well was there, and Jesus, tired as he was from the journey, sat down by the well. It was about the sixth hour.
When a Samaritan woman came to draw water, Jesus said to her, "Will you give me a drink?" (His disciples had gone into the town to buy food.)
The Samaritan woman said to him, "You are a Jew and I am a Samaritan woman. How can you ask me for a drink?" (For Jews do not associate with Samaritans.)
Jesus answered her, "If you knew the gift of God and who it is that asks you for a drink, you would have asked him and he would have given you living water."
"Sir," the woman said, "you have nothing to draw with and the well is deep. Where can you get this living water? Are you greater than our father Jacob, who gave us the well and drank from it himself, as did also his sons and his flocks and herds?"
Jesus answered, "Everyone who drinks this water will be thirsty again, but whoever drinks the water I give him will never thirst. Indeed, the water I give him will become in him a spring of water welling up to eternal life."
The woman said to him, "Sir, give me this water so that I won't get thirsty and have to keep coming here to draw water."
He told her, "Go, call you husband and come back."
"I have no husband," she replied.
Jesus said to her, "You are right when you say you have no husband. The fact is, you have had five husbands, and the man you now have is not your husband. What you have just said is quite true."
"Sir," the woman said, "I can see that you are a prophet. Our fathers worshipped on this mountain, but you Jews claim that the place where we must worship is in Jerusalem."
Jesus declared, "Believe me, woman, a time is coming when you will worship the Father neither on this mountain nor in Jerusalem. You Samaritans worship what you do not know; we worship what we do know, for salvation is from the Jews. Yet a time is coming and has now come when the true worshippers will worship the Father in spirit and truth, for they are the kind of worshippers the Father seeks. God is spirit, and his worshippers must worship in spirit and in truth."
The woman said, "I know that Messiah" (called Christ) "is coming. When he comes, he will explain everything to us."
Then Jesus declared, "I who speak to you am he."
Through worshipping the living God revealed to you in Jesus Christ, life forever is changed and your perspective on it, too. How you now face its trials and disappointments, its challenges and frustrations all turn on the fact that you are now united with Christ who helps you meet those circumstances differently through the power of His grace.
The wonderful revelation you possess of knowing Jesus Christ as Saviour is eternal truth so precious you will never allow the abiding knowledge of your relationship with Him to be stolen from you.
If, as happened to me, eight years after knowing Jesus, a life-shattering event occurs in which your life is threatened by the strong invasion of dark evil called schizophrenia, then a conflict begins in which you throw yourself into the arms of Jesus, who is standing by to help you face the crisis.
WHAT IS HAPPENING IN THE WORLD AT PRESENT?

by a guest writer


Read more
HERE
BOOK RECOMMENDATIONS
"A thorough and honest look at both the illness and the healing. Helpful both for sufferers and those trying to help them. A strong Christian book which I would recommend". Gillian 2/10/2015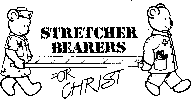 "A road map to victory for every person diagnosed with schizophrenia - every psychiatrist and counsellor needs to read it." Peter Laue, of Stretcher Bearers For Christ, USA

---
IF YOU HAVE NEVER INVITED JESUS CHRIST INTO YOUR LIFE, AND WISH TO, DO PRAY THE FOLLOWING PRAYER WITH ALL YOUR HEART: "Lord God Almighty, I approach you in the name of your Son, Jesus Christ. I know I have sinned in my thoughts, words and actions. There are so many good things I have not done. There are so many sinful things I have done. I am truly sorry for the sinfulness in my life, but most of all I acknowledge the sin that separates me from you. I accept the death of Jesus on the Cross to redeem me and extend the gift of eternal life. Gratefully, I give my life back to you as I now ask you to come into my life. Come in as my Saviour and Lord and cleanse me. Come in as my Lord to control me. Come with the strength of your grace and the power of your Spirit to defeat the evil spirit of schizophrenia that troubles me. Now you have set my spirit free, pour your delivering and healing power into my life as I take authority in the name of Jesus through the power of his blood over the intruding force. I assert your ownership of my life and resist any legal right that the devil seeks to hold over my life and bind up and expel any evil presence. I believe that my mind can be completely set free and my whole life enjoy the total freedom of Jesus. Amen".
---
WHEN I'M BACK ON MY FEET AGAIN!!

God is always working to get us "back on our feet again." He is well able to do it for YOU.

This video by Canton Junction from Godtube is sent out to all our website visitors who long for freedom over schizophrenia.

Receive sure and certain HOPE from Jesus Christ that He is moved with compassion to bring you through your present struggles and establish you "back on your feet again" in His victorious life and freedom.

"If you hold to my teaching, you are really my disciples. Then you will know the truth, and the truth will set you free," said Jesus (John 8:31-32).
---
ORDER SCHIZOPHRENIA DEFEATED
BOOK & DVD ONLINE NOW


To the Jews who had believed him Jesus said: "If you hold to my teaching, you are really my disciples. Then you will know the truth, and the truth will set you free." John 8:31
---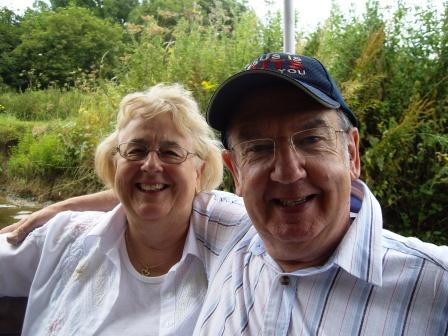 A warm welcome to our world ministry of offering real hope to schizophrenics and anyone mentally assailed.
Our website Pray Until Schizophrenia Heals exists to proclaim with a trumpet voice that the love and victory of Jesus Christ is today's only answer out of mental bondage into lasting joyous freedom.
For 26 long years, I was enslaved in a schizophrenic mental prison house until in 1990 Jesus Christ delivered me and two minutes later healed my mind. It took a further 12 years to return to life as I knew it before the illness dawned in 1964.
In 2004, I released my life story, Schizophrenia Defeated, detailing a long, hard prayer battle into freedom in order to give hope, new understanding of the disease and a new strategy to unlock the gates of insanity of this invisible enemy.
It is our prayer that as you view our site, you will sense something of the compassion of Jesus which fills our hearts and lives to spread the message that His love and power can still bring His glorious freedom TODAY no matter how helpless and hopeless you may feel life has become.

With our love and prayers
James and Tina Stacey
---
We are told in the book of Acts, chapter 2, verse 17, that "... your old men shall dream dreams." The painting by the artist Rebekah Laue is a portrayal of her husband's prophetic dream. She pondered the dream for many years before she was able to capture it's essence on canvas.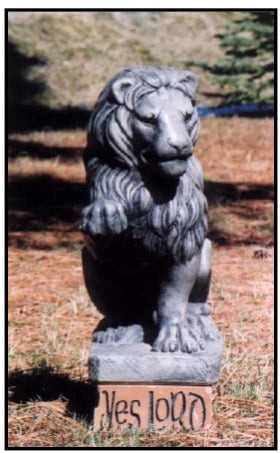 In his dream, Peter saw a rock wall with an ordinary stick lying nearby. He was prompted to pick it up and beat vigorously on the wall. Nothing happened! Then he saw a lion's paw at his feet. He dropped the stick, picked up the paw and barely touched the wall. As he did, the wall began to crumble.

Peter awoke weeping and trembling as he experienced new authority, purpose, power, and confidence streaming into every fiber of his being. In lieu of a lion's paw he has acquired a real sword, which he now uses in spiritual combat.

The stick is symbolic of man using his own strength and wisdom to tear down strongholds. The rock wall is symbolic of those walls around our hearts that imprison us and cause us to be isolated from God and one another.

The Hebrew letters on the rocks represent strongholds such as hate, anger, revenge, rebellion, witchcraft, bitterness, pride, fear, unbelief, unforgiveness, lust, idolatry, greed, gluttony, jealousy, self-pity, legalism, and man's traditions.

The sword issuing from the lion's mouth is the Sword of the Lord, which is the Word of God. The lion portrays Jesus Christ as revealed in the book of Revelation, chapter 5: "... Behold, the Lion of the tribe of Judah, the Root of David, has prevailed..."

The truth in the painting shall march throughout the land like a banner and confront the strongholds that imprison us. Has God singled you out to carry that banner and address those strongholds? Before saying YES or NO, count the cost or the opportunity lost! TAKE A STAND! TAKE BACK THE LAND!

For more insight and information go to www.stretcherbearers.com
---
FREEDOM!

Listen in to a service in Armenia, Colombia where James speaks about the joy of being free after 26 years of bondage to schizophrenia - supported by his wife Tina who prayed him through.
(Length 1 hour 45 mins with translation. Our translator, Anita Keith-Gillon is pictured right)
---
A letter has been received from a Christian in Papatoetoe, New Zealand stating:
"I am a fan of your Weekly Encourager for it exposes the underlying causes of schizophrenia whereas most other websites on the subject matter do not".
All Things Are Possible Through Believing Prayer

CELEBRATING 30 YEARS OF DELIVERANCE AND HEALING FROM SCHIZOPHRENIA ON MAY DAY 2020 THROUGH THE AMAZING POWER OF THE LORD JESUS CHRIST.

Not only has the Saviour of the world defeated Satan and the demonic bondage but He continues to impart His power to maintain and enlarge the freedom He brings.

When God sets free His freedom BRINGS LASTING VICTORY!

Click the video clip - right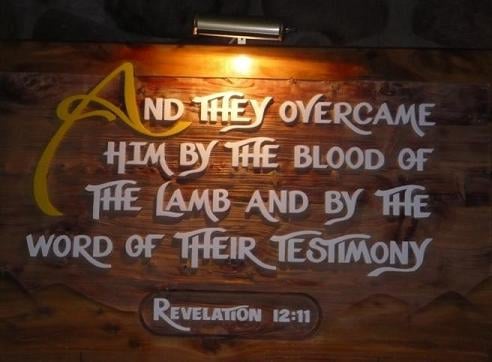 ---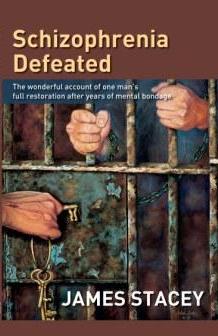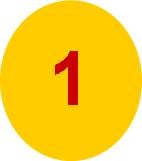 SCHIZOPHRENIA DEFEATED by JAMES STACEY

CLICK ON THE BOOK COVER to read the WHOLE of the book "Schizophrenia Defeated" and celebrate the gift of God's Son, Jesus Christ, who permanently delivered and healed me after 26 years of suffering the schizophrenia bondage. Click on the image - right - to read the book in its Spanish version.

Author's Information:
The book is an autobiography of an amazing deliverance and healing from the evil of schizophrenia after 26 years. It is an inspiring human interest story of triumph and hope over the worst kind of psychotic illness for which there is no present-day medical answer.
The strengths and appeals of the 16 Chapters embrace several thrilling themes:
1. The power of the faithfulness and love of God is supreme
2. The remarkable perseverance and endurance of my first wife Pamela, who died in 1981, and of my present wife, Tina, who were both inspired by God's love in helping me to freedom
3. The relevance of the power of prayer to cast out the demonic bondage, and revelations about the illness which throw light on the burning question - "Is it in the genes or is it demonic?"
4. Here is the answer for the medical world impotent to bring a lasting solution to the illness of schizophrenia
5. There is clear evidence for the church who can't make up its mind whether genuine born-again Christians, like myself, can still have evil spirits enslaving their lives
The account charts my "history" of schizophrenia and how I was affected by rejection in my mother's life from the time of conception. It details life up to teenage years, starting work as a journalist and the outbreak of the illness shortly after leaving Bible College. Visits to psychiatric hospitals, struggles with a growing nest of evil spirits taking up residence in my life and eager to destroy me, the inability of Christians to help me, are all recorded from a memory amazingly preserved by the Holy Spirit despite perpetual onslaught. Self-deliverance and healing by the power of the Holy Spirit within a matter of minutes are graphically described, as is the return to normal life after more than a third of a lifetime in bondage. James
"A road map to victory for every person diagnosed with schizophrenia – every psychiatrist and counsellor needs to read it." Peter Laue of Stretcher Bearers for Christ USA
11 Year-Old Proclaims Jesus Through the Bible - POWERFUL!
Josiah Willis is an 11 year-old with a heart on fire for Christ!
Listen to this AMAZING proclamation of Jesus throughout the entire Bible.
It will leave you in awe and speechless!
READING THROUGH THE BOOK GOD WROTE

Jesus replied: "If anyone loves me, he will obey my teaching. My Father will love him, and we will come to him and make our home with him. He who does not love me will not obey my teaching. These words you hear are not my own; they belong to the Father who sent me." John's Gospel 14: 23-24

The One Year Bible Plan - Appearing Week by Week
July 31 - August 8, 2020

July 31 ~ 2 Chronicles 29:1-36 ~ Romans 14:1-23 ~ Psalm 24:1-10 ~ Proverbs 20:12
August 1 ~ 2 Chronicles 30-1-31:21 ~ Romans 15:1-22 ~ Psalm 25:1-15 ~ Proverbs 20:13-15
August 2 ~ 2 Chronicles 32:1-33:13 ~ Romans 15:23-16 ~ Psalm 25:16-22 ~ Proverbs 20:16-18
August 3 ~ 2 Chronicles 33:14-34:33 ~ Romans 16:10-27 ~ Psalm 26:1-12 ~ Proverbs 20:19
August 4 ~ 2 Chronicles 35:1-36:23 ~ 1 Corinthians 1:1-17 ~ Psalm 27:1-6 ~ Proverbs 20:20-21
August 5 ~ Ezra 1:1-2:70 ~ 1 Corinthians 1:18-2:5 ~ Psalm 27:7-14 ~ Proverbs 20:22-23
August 6 ~ Ezra 3:1-4:23 ~ 1 Corinthians 2:6-3:4 ~ Psalm 28:1-9 ~ Proverbs 20:24-25
August 7 ~Ezra 4:24-6:22 ~ 1 Corinthians 3:5-23 ~ Psalm 29:1-11 ~ Proverbs 20:26-27
August 8 ~Ezra 7:1-8:20 ~ 1 Corinthians 4:1-21 ~ Psalm 30:1-12 ~Proverbs 20:28-30
Well-known Baptist preacher, Charles H. Spurgeon, commenting on Psalm 119 verse 15 says: "Hearing, reading, marking, and learning, all require inwardly digesting to complete their usefulness, and the inward digesting of the truth lies for the most part in meditating upon it. Why is it that some Christians, although they hear many sermons, make but slow advances in the divine life? Because they neglect their closets, and do not thoughtfully meditate on God's Word. They love the wheat, but they do not grind it; they would have the corn, but they will not go forth into the fields to gather it; the fruit hangs upon the tree, but they will not pluck it; the water flows at their feet, but they will not stoop to drink it. From such folly deliver us, O Lord, and be this our resolve this morning, "I will meditate on your precepts."
In his book, Prayer Life, Andrew Murray teaches: "Little of the Word with little prayer is death to the spiritual life. Much of the Word with little prayer gives a sickly life. Much prayer with little of the Word gives more life, but without steadfastness. A full measure of the Word and prayer each day gives a healthy and powerful life."

THE MESSAGE OF HOPE FOR 2020
"WITHOUT THE SHEDDING OF BLOOD THERE IS NO FORGIVENESS" - Hebrews 9:22
By Charles Haddon Spurgeon
This is the voice of unalterable truth. In none of the Jewish ceremonies were sins, even typically, removed without blood-shedding. In no case, by no means can sin be pardoned without atonement. It is clear, then, that there is no hope for me out of Christ; for there is no other blood-shedding which is worth a thought as an atonement for sin. Am I, then, believing in Him? All men are on a level as to their need of Him. If we be never so moral, generous, amiable, or patriotic, the rule will not be altered to make an exception for us. Sin will yield to nothing less potent than the blood of Him whom God hath set forth as a propitiation. What a blessing that there is the one way of pardon! Why should we seek another?
Persons of merely formal religion cannot understand how we can rejoice that all our sins are forgiven us for Christ's sake. Their works, and prayers, and ceremonies, give them very poor comfort; and well may they be uneasy for they are neglecting the one great salvation, and endeavouring to get remission without blood. My soul, sit down, and behold the justice of God as bound to punish sin; see that punishment al executed upon your Lord Jesus, and fall down in humble joy, and kiss the dear feet of Him whose blood has made atonement for you. It is in vain when conscience is aroused to fly to feelings and evidences for comfort; this is a habit which we learned in the Egypt of our legal bondage. The only restorative for a guilty conscience is a sight of Jesus suffering on the cross. "The blood is the life thereof," says the Levitical law, and let us rest assured that it is the life of faith and joy and every other holy grace.
"Oh! how sweet to view the flowing
Of my Saviour's precious blood;
With divine assurance knowing

He has made my peace with God."
***************************************************************************************
Extract from "There is hope for the schizophrenic"

Chapter 16 of Schizophrenia Defeated:
As my testimony has shown, I had the presence of the Holy Spirit in my life before my illness went into full bloom in my early twenties. Without that power I would have been unable to fight the evil presence of schizophrenia.
I also had a tremendously long period after healing and deliverance had taken place to allow myself to "catch up" on 26 years in which I had not developed and grown normally.
BUT GOD DID IT! The years after healing and deliverance were times of slow but definite progress, requiring most of all a dependency on the Holy Spirit to teach, correct, inspire and show those things I needed to know. I needed Tina's help too, and the prayers of friends, to get me there.
Click here for full chapter.
Read
The Pharmacy
and
The Purple Pamphlet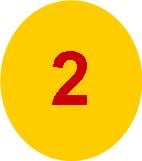 Read another testimony of how Jesus Christ defeated schizophrenia in the life of ministry partner Peter Laue of Colorado, USA.
Download his amazing life story: TO HELL AND BACK
(file size approx 2.9 mb)
and from Peter Laue's 'Life Letters': "Caution: These Words Might Make You Angry"
---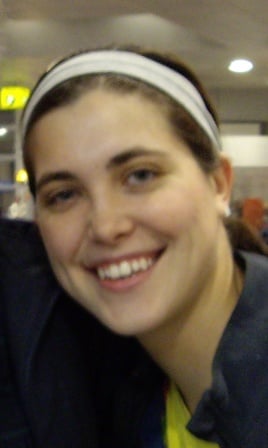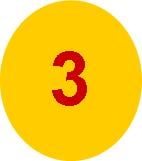 "WHEN I FOUND FREEDOM FROM SCHIZOPHRENIA, I GAINED CHRIST HIMSELF"
Bethany Behney
I suffered for a very long time from severe schizophrenia. I recently turned 28. My world began to unravel in college. With an incapacitated mind I was forced to quit. From the age of nineteen to twenty-four off and on I would lose and regain my life fighting for my sanity. I fought for two-and-a-half years until I was finally delivered by Jesus Christ our Messiah on July 25, 2009.
The hell I endured to freedom was no easy road. Everyone forsook me. Everyone. Including the church. There was only one that never deserted me. And that was Jesus. He held me all the way through. Even when I was hospitalized and the demons put me in a coma and was left for dead!! When I didn't want to live anymore, God wanted me to live and refused to let me go.
Schizophrenia is a hellish thing. Only those of us who have been in its grip can truly understand one another. It cost me my livelihood and relationships. As I was searching and crying out to God for help, close friends ultimately gave up on me, of whom were "believers". I dealt with constant misunderstandings. I faced character defamation, gossip from an entire congregation, abandonment and false judgements by those who claim they understood but were dead wrong. But I kept crying out to God. I kept pleading with Him to reveal what was happening. It is surreal to practically lose your mind overnight and now know why.
Despite the disturbance I grew close to the Lord. This of course stirred up spirits that had rights tied to my generational line. You see, schizophrenia is usually passed down the line from the sins of the father. It takes a fiery persistence to continue offering up prayers and banging on the doors of heaven until the angel tips the bowls. If you ask the Father, shall He give you a stone? Absolutely not.
I kept banging and asking, and banging and asking until He answered and opened the door. The inferno of psyche was so unbelievably torturous it was uncanny. Quite honestly, I did not want to make it through. To be martyred would have been sweet. And I do not say that lightly.
I was on a run for my very life from Satan and his hordes. The battle to get free was so intense, medically speaking I should not be alive. But Hallelujah! We who have been adopted by the precious blood of Jesus do no not belong to the medical field – we belong to Jesus Christ of Nazareth! I am a walking miracle, dear ones!! I searched high and low for someone who cared enough to fight for me and with me. Brethren of three years deserted me and left me for dead. Literally. Then Brethren took me and prayed for me in their home the first time I met them.
For two-and-a-half-years, I stared hell in the face. I had to bite the bullet in many crippling situations and go from place to place receiving deliverance here and there because I was such a mess; people who were practising deliverance thought I must have done something so bad that they didn't want to touch me.
I was tortured in the psychiatric units by physicians of whom I am certain were Satanists. I was locked into solitary confinement in a cold square space with nothing but a flimsy hospital frock on. However, angels were assigned from heaven and I was supernaturally delivered out of the hands of the wicked.
What got me through all of this? It's a simple answer. I held on tightly to the robe of Jesus. Though I wanted to go to heaven, I couldn't. It wasn't my time. I was given a promise from God that gave me the will to live. He promised if I would just hold on He would give me a family, that which I never had – and wanted. So I refused to give up and give in to Satan and fought for it.
This is the point, dear friends. The blood of Jesus Christ is alive and powerful. It is sufficient and doesn't need any medical tweaking. It is your only hope. Don't give up. You know why? Because of this glorious truth and one of my favorite passages... "And having spoiled principalities and powers, He made a show of them openly, triumphing over them in it!" Colossians 2:15. Oh, hallelujah! All glory to the Lamb of God who overcame the enemy and bought us back! How sweet is His victory! He is always steps ahead of our enemies plans and there is nothing He does not see. He is in total control. He sees you and your pain. He has not forgotten you.
Listen! I can honestly say, I have suffered the loss of all things. In every area. There are moments I can't bear to think of all that's happened to me. Time being the most invaluable. I never got to be 18,20,21,22,23,24. Formidable years. Time froze and stood still and many years I don't remember. But one thing I do and will continue to set before me. This world is not my home and I must press forward with what remains and fight for others. I have resolved to forget what lies behind and press onward.
"I do not consider, brethren, that I have captured and made it my own yet; but one thing I do it is my one aspiration; forgetting what lies behind and straining to what lies ahead, I press on toward the goal to win the supreme and heavenly prize to which God in Christ Jesus is calling us upward. Philippians 3:13-14.
I trust the Lord with the entirety of my life. Whether I live or whether I die, I am His. He has delivered me from the power of darkness and translated me into His glorious kingdom of light. I am forever indebted to Him and tears well up as I write to you because I know that what He has done for me He can do for you. He is no respecter of persons and loves his children all the same.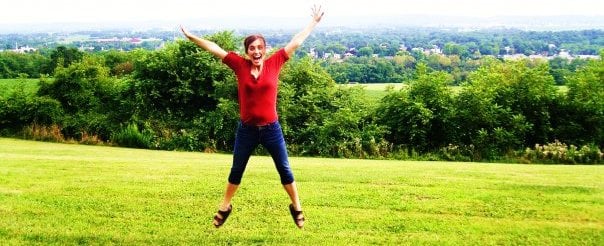 Bethany jumping for joy after being set free by Jesus from schizophrenia.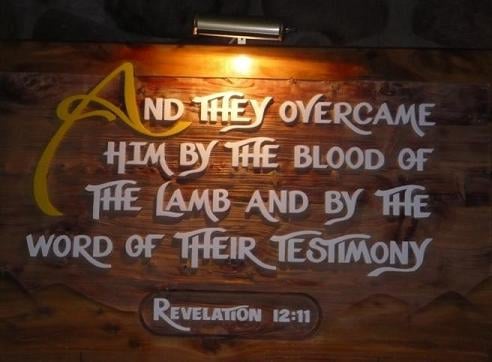 I thank our Father for everything. I would not want to do it again, but what I have gained from the vestibules of heaven can never compare to any earthly thing. For what have I gained? Christ Himself! I have been set free from death and sin! GLORY.. GLORY..GLORY!!! I could never have gained such intimacy with Jesus - wisdom, knowledge, and understanding I now possess. Such are the acquired gems which only suffering can buy.
Jesus came to destroy the works of the enemy. I will fight against Satan in the strength of Jesus with all I have until my last breath for what he did to me - and because I have pledged myself to heaven. Keep your head up and look up for our redemption is drawing nigh and is closer than it has ever been. If I can do it, you can do it. I had no money, no support. And I am alive and free ... completely free! "They overcame him by the blood of the Lamb and the word of their testimony", Revelation 12:11. Jesus Christ alone is your source and He is never empty. He will never let you go. I send you my love. Even so come Lord Jesus! Amen. In Jesus Bethany Behney
BETHANY WRITES ABOUT THE NEED FOR CONTINUAL PERSEVERANCE TO DEFEAT SCHIZOPHRENIA
---
At the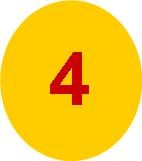 age of 22 Nick Griemsmann was led astray by a cult. The downward spiral that followed led to a battle with mental illness, but his deliverance from "incurable" schizophrenia stands to testify of the power of being God's friend.
The interview is available to view at Sid Roth's web site
Used with permission.
TRANSCRIPT OF THE INTERVIEW WHICH APPEARS ABOVE download the full interview here
| | |
| --- | --- |
| | |
| | Nick Griemsmann |
SID: Welcome, welcome to my world where it's naturally supernatural. My next guest had incurable "schizophrenia." He was touched by the power of God, set free and then became an administrator in the institution he was hospitalized in, 50 employees under him. Now I asked my personal doctor, Dr. Dietry, last night a question on the phone. "He went off all medicine, all medication, Doctor. To your knowledge, what happens to a schizophrenic that takes no medicine?"
DOCTOR: That's a good question. It's an unbelievable phenomenon, schizophrenia. When you come off medication, provided the medication was helping in the first place, you get an extra [unintelligible] a spike of hallucinations, ideations and delusions. It's not a very pretty sight.
SID: Have you ever heard of someone that's diagnosed with schizophrenia? Oh, I forgot one more thing. In a few years, he was supposed to be catatonic. That was the diagnosis. A thousand pages of diagnosis, Doctor. Have you ever heard of such a thing?
DOCTOR: Personally, I have never seen anybody come off of medication and be normal.
SID: Well but I have to tell you, Doctor, he is not normal according to the world. He is normal according to the Word of God. So Nick Griemsmann was raised in a secular home. His father left at age, when he was age eight. He got addicted to pornography at 10. At 21, he was a full-blown alcoholic and he was a bartender. But at age 23, you know, we take a lot of things for granted, at age 23, he's an alcoholic, he's a drug addict, he's a mess. I'm just saying it, Nick. And he gets a little tract about the Messiah, and he calls the person on the phone, because there was a phone number on this tract. And what happened?
NICK: The woman on the phone, she was really nice, and she asked me a question, she said something about, "Are you, have you received Jesus?" And I asked her, "What does that actually mean because so many people tell me different things about Christianity and I was studying different religions like Islam and Judaism, different sects in Christianity, and things like that. And so, "What does it really mean to receive Jesus?" And she said, "It's easy. The Bible says you can confess Jesus as Lord and he will come into your life." And so I said this simple prayer and he came into my heart, and totally changed me.
SID: What happened to your drug addiction, your alcoholism?
NICK: When I said this prayer, it was so incredible. I still remember it like it was yesterday. I was on the phone with her and I prayed this simple prayer of faith. I had just faith in God at the time. I said the name of Jesus. And the moment I said the name of Jesus this liquid love came upon me, and for the first time, I knew I was completely free from all my sin, alcoholism, drugs. I had a sexuality immorality I was into, you know the lifestyle of a bartender, and God completely set me free from that.
SID: You know, only God could do something like that. But then right behind the devil came up to him when that seed was planted, immediately, he came up to him because Nick now wants to live for God. And he goes on the Internet and he finds out there's a place where the guy says he's one of the End Time prophets and they'll give him food, they'll give him shelter, they'll train him. It sounded pretty good.
NICK: Absolutely. I was trying to find a good church and I found this online. And I thought, wow, I can leave all my old friends and leave my family, and all the troubles I used to have, and I can serve Jesus with my whole heart, because I really loved God.
SID: But it turned out to be a cult. The first crack that you saw in this cult was two of the senior members having a disagreement.
NICK: Yeah. One thing that the cult would preach, that they were sinless. They would say that they never sin or anything like that. And I was there and the men, one night they started arguing over something and they were like almost like throwing blows at each other and swearing. And I thought, they're preaching that they're sinless, but it doesn't look like they are sinless. And my heart started going, well maybe this really, maybe what they're telling me isn't all the truth.
SID: But you were so scared because they had this, was it a cassette, that you would have to listen to? And what was the warning it gave you?
NICK: In the cassettes, the prophet, the false prophet, he would say that if we left the church, because they said that they are the one true church, if we left the church it meant that we lost our salvation, blaspheming the Holy Spirit. So as you know, if you're a young person in God and you don't really know anything, I believed it and I was very afraid that if I left or talked to my family, they said my family was of the devil, I couldn't talk to them. And they said that I would go to Hell if I did anything wrong or if I left the church, or said anything about the person in charge there.
SID: But he had such a heart for God. He was crying out and crying out. And one day, he takes off. He ends up in the Nashville Airport. What happened, Nick?
NICK: Well I entered the Nashville Airport and at this time, I started hearing voices in my mind. Before I left the cult, I actually started getting voices in my mind and I thought they were angels, and I thought God was speaking directly to my mind. And so I would listen to these voices. And I was, they would say things and they'd say bad things. And when I was in the Nashville Airport I was going to go to a phone to call my family to pick me up. And the voices came to me and said, "You need to go and you need to make a scene and yell, and scream, and praise God in the middle of the baggage claim area in Nashville Airport." But I really loved God and I thought God—
SID: So you were willing to do anything for God. I wish, even though it was the wrong voice, I wish more Christians would be willing to do whatever God said. So they picked him up obviously. He's diagnosed schizophrenic. He's told in a few years he'll be in a catatonic state. He goes home to be with his family and his mother insists he go to a little Assembly of God Church.
SID: So my guest, Nick Griemsmann, had incurable schizophrenia. Nick, what is like to have schizophrenia?
NICK: Sid, if you could imagine, if you take a vice, a metal vice with spikes in it, and if you take this vice and you put it on your head like a helmet and then you start screaming in your head evil profane things, blaspheming God, you know, different things like that, the blasphemy, the yelling in the head to kill yourself, that there's no hope, and this cap would be on your head, and they tell you that it will never leave.
SID: So you go to this Assembly of God Church, you go up to the altar and someone begins to pray for you. What happened?
NICK: A nice man and his wife, they were praying over me and this spiritual force, I felt it, it lifted out of my head that night. It just lifted out of my head and at that moment I knew, I knew—
SID: What did you actually know? When this spiritual force lifted, what were, did you know?
NICK: Well I knew two things. One, that I was completely healed of schizophrenia at that moment. But two, I knew that there was some sort of evil nest of some type of spiritual force that some of it actually left, and I had hoped that I could pursue Jesus to receive my complete deliverance.
SID: So that was your first hope after all the stuff you went through. Okay. So you, step by step, the Holy Spirit directed you to do different things. I'm going to take you to your parents' swimming pool. What, tell me what the Holy Spirit was teaching you and what you were doing?
"The Spirit of the Lord is on me, because he has anointed me to preach good news to the poor. He has sent me to proclaim freedom for the prisoners and recovery of sight for the blind, to release the oppressed, to proclaim the year of the Lord's favour". Luke 4 verse 18
***********************************************************************************
We read every request received through our CONTACT US facility and will endeavour to be faithful in prayer to bring these requests before God as they are received. But please do not expect personal correspondence to be entered into. The purpose in publishing copies of the Weekly Encourager on the Homepage is to make available important subjects which offer Scriptural advice, help, insight and encouragement on how to trust the Lord Jesus Christ to defeat schizophrenia. Please supply enough, clear facts when describing a person's personal need and seek local Christian support where you live to engage a prayer force necessary to bring the defeat of the bondage and the enjoyment of freedom from Jesus Christ.

PRAY UNTIL SOMETHING HAPPENS
Schizophrenia, help for schizophrenia, hope for schizophrenia, healing for schizophrenia, understanding schizophrenia, schizophrenia insights, schizophrenia hell, schizophrenia torment, schizophrenia defeated, schizophrenia pain