THE LORD JESUS CHRIST IS STILL THE ONLY SAVIOUR, HEALER AND DELIVERER THROUGHOUT THE WORLD WHERE 1 IN EVERY 100 PEOPLE IN EVERY NATION SUFFER FROM SCHIZOPHRENIA!
ON THIS PAGE READ FOUR GLORIOUS TESTIMONIES OF WONDERFUL FREEDOM BESTOWED BY THE SON OF GOD
(Testimony 1, Testimony 2, Testimony 3, Testimony 4)
AND ACCESS ENCOURAGERS ON HOW TO DEFEAT THE MOST SEVERE MENTAL BONDAGE OF ALL
(The website seeks to honour the Name of the Lord Jesus Christ and share powerful testimonies of people who have been set free).
THE FULL WEB SITE CONTENT IS NOW AVAILABLE IN 90 LANGUAGES AS SHOWN BELOW. PLEASE SELECT YOUR CHOSEN LANGUAGE IN THE DROP-DOWN BOX ABOVE.
Afrikaans, Albanian, Arabi, Armenia, Azerbaijan, Basqu, Belarusia, Bengal, Bosnian, Bulgarian, Catalan, Cebuano,Chichewa, Chinese, Croatian, Czech, Danish, Dutch, English, Esperanto, Estonian, Filipino, Finnish, French, Galician, Georgian, German, Greek, Gujarati, Haitian Creole, Hausa, Hebrew, Hindi, Hmong, Hungarian, Icelandic, Igbo, Indonesian, Irish, Italian, Japanese, Javanese, Kannada, Kazakh, Khmer, Korean, Lao, Latin, Latvian, Macedonian, Malagasy, Malay, Malayalam, Maltese, Maori, Marathi, Mongolian, Myanmar (Burmese), Nepali, Norwegian, Persian, Polish, Portuguese, Punjabi, Romanian, Russian, Serbian, Sesotho, Sinhala, Slovak, Slovenian, Somali, Spanish, Sundanese, Swahili, Swedish, Tajik, Tamil, Telugu, Thai, Turkish, Ukrainian, Urdu, Uzbek, Vietnamese, Welsh, Yiddish, Yoruba, Zulu

PSALM 96
Sing to the LORD a new song; sing to the LORD, all the earth. Sing to the LORD, praise his name; proclaim his salvation day after day. Declare his glory among the nations, his marvellous deeds among all peoples. For great is the LORD and most worthy of praise; he is to be feared above all gods. For all the gods of the nations are idols, but the LORD made the heavens. Splendour and majesty are before him; strength and glory are in his sanctuary. Ascribe to the LORD, O families of nations, ascribe to the LORD glory and strength. Ascribe to the LORD the glory due to his name; bring an offering and come into his courts. Worship the LORD in the splendour of his holiness; tremble before him, all the earth. Say among the nations, "The LORD reigns." The world is firmly established, it cannot be moved; he will judge the peoples with equity. Let the heavens rejoice, let the earth be glad; let the sea resound, and all that is in it; let the fields be jubilant, and everything in them. Then all the trees of the forest will sing for joy; they will sing before the LORD, for he comes, he comes to judge the earth. He will judge the world in righteousness and the peoples in his truth.
"I will proclaim your mighty acts,
O sovereign Lord." Psalm 71:16




Before deliverance and healing


WEEKLY
ENCOURAGER
21 JANUARY 2018





After deliverance and healing
Scriptural advice, help and insight on how to trust Jesus Christ to defeat schizophrenia from James Stacey now in his 28th year of freedom FROM SCHIZOPHRENIA AND THIS JANUARY off all ANTI-PSYCHOTIC medication FOR THIRTY YEARS - thanks to THE LORD Jesus Christ
CLICK BELOW TO SEE AND HEAR HOW THE LORD JESUS CHRIST
SET JAMES FREE AFTER 26 LONG YEARS OF SCHIZOPHRENIA
When God heals and sets free it lasts
For Part 1 click the left image below: 11,419 views Part 2 click the right image below: 7687 views
BOLDLY PLEADING THE BLOOD OF JESUS CHRIST HASTENS YOUR SCHIZOPHRENIA DELIVERANCE
---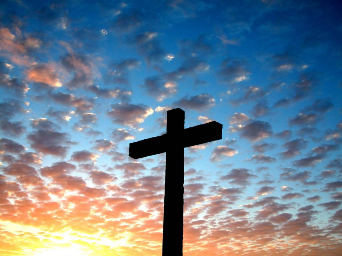 THIS WEEK'S SELECTED BIBLE READING IS HEBREWS CHAPTER 10: Key Verses 19-25 - A Call to Persevere:

Therefore, brothers, since we have confidence to enter the Most Holy Place by the blood of Jesus, by a new and living way opened for us through the curtain, that is, his body, and since we have a great priest over the house of God, let us draw near to God with a sincere heart in full assurance of faith, having our hearts sprinkled to cleanse us from a guilty conscience and having our bodies washed with pure water. Let us hold unswervingly to the hope we profess, for he who promised is faithful. And let us consider how we may spur one another on towards love and good deeds. Let us not give up meeting together, as some are in the habit of doing, but let us encourage one another – and all the more as you see the Day approaching. 35-39 – So do not throw away your confidence; it will be richly rewarded. You need to persevere so that when you have done the will of God, you will receive what he has promised. For in just a very little while, "He who is coming will come and will not delay. But my righteous one will live by faith. And if he shrinks back, I will not be pleased with him." (Habakkuk 2:3-4) But we are not of those who shrink back and are destroyed, but of those who believe and are saved.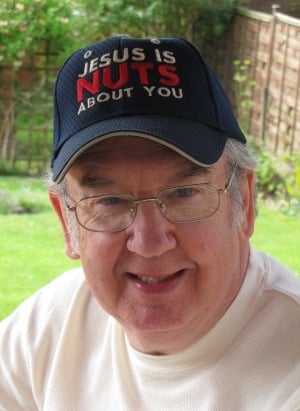 The day you discover the preciousness of the blood of God's Son, Jesus Christ shed for you (and the whole world) transcends by far every other major event ever to dawn on your life!!
To advance in the life of Jesus and launch into living, active and conscious faith in your Saviour, makes "you more than a conqueror". The Holy Spirit reveals to you that Christ has defeated your greatest enemy, Satan, and his kingdom of darkness. What a confidence and boldness now pours into your life!!
The message of the chorus that goes: "There is power, power, wonder-working power, in the blood of the Lamb," would now hold great significance for your life. Your access to the throne of God through the shed blood of Jesus dismisses forever the need of any other high priest. His death, His resurrection, His ascension cancelled out the employment of any other go-between necessary for you.
Once the Divine sacrifice of Jesus on the Cross is revealed by the Spirit of God to you, life can never be the same!! Knowing that the shedding of His precious blood has redeemed you not only for time but for eternity is an established truth now written indelibly on your heart. Your freedom was dearly purchased by none other than God Himself. What a change in your thinking is permanently made!!
Even the darkness of schizophrenia has got to be defeated in your life by the Saviour of the world who bled and died for your sins, and now wants to bring into your life deliverance and healing as well as salvation.
The revelation of how much God loves you and how special you are to Him must never leave you (see Romans 8: 37-30). Jesus left the courts of heaven, came into our world as a baby to give His life to redeem you and the whole world. Such knowledge is so amazing to inspire you to fight for your spiritual freedom.
As you read this Encourager, allow a longing to be created in your heart to see the operation of the blood of Jesus in your life. Why should you live any longer shackled in your mind, body and spirit by a dark spiritual force that WAS DEFEATED by Jesus when he died at Calvary?
Don't be discouraged if no-one in your church or any Christian friends are standing with you at the moment to bring deliverance and healing into your life? Battle through in faith and talk to God even about this lack – because He is able to change that situation and send you help. I write as one who for years was disappointed that no-one appeared, but God in His mercy and grace sent Tina and others into my life. Keep "asking, knocking and seeking" until He answers your prayers for support.
PRAY UNTIL SCHIZOPHRENIA HEALS endeavours to throw out a life-line to those of you who are not receiving any help or support at all. We understand the desperation within you that cries out for the intervention of Jesus to set you free. Our prayer is for the church of Jesus Christ to arise "with healing in its wings" to deliver His freedom so dearly purchased.
But back to the battle of persevering to defeat schizophrenia yourself!! I was encouraged receiving an email this week from someone who is writing in for help. He testified to the power of the blood of Jesus in "silencing the voices" he was hearing. Yes, there is power in the blood of Jesus Christ to do just that!! Deliverance is achieved when the stronger voice of the Holy Spirit in you drives out the hellish dark voices from the personalities of demons.
REMEMBER TODAY – 1. THE POWER OF THE CROSS WHERE JESUS DIED (see Revelation 12:11) - Satan and the entire kingdom of darkness were defeated that day when Jesus paid the price with His life for the sins of the world. He rose again as He said He would. Before battling with the powers of darkness for you and me on the Cross He declared that He had power to lay His life down and power to take it again. Open yourself up to the victory of Jesus on the Cross for you. Tell God you want to know His victory in your life today as you battle to defeat schizophrenia. Boldly enter into prayer with the LORD and claim, petition, and expect to receive the benefits that are yours because of what Jesus has done for you.
2. THE POWER OF KEEPING YOUR JOY IN JESUS - Satan cannot stand a joyful Christian. He can't cope with anything in your life linked to praising God. When Jesus brings His salvation, He brings His joy – something He said "no-one will take away from you" John 16:22. Satan through the schizophrenia bondage seeks to rob and steal your joy. He will do his best to take it away, but faith in Jesus must not allow it to go. Possessing the joy of Jesus is all part of your inheritance of salvation. If at this moment, you feel as though you have lost your joy, believe God can both restore it and increase it more and more. Ask Him to.
3. THE POWER COMING FROM CHRIST'S INTERCESSION FOR YOU IN HEAVEN. Enlarge your thinking to take in that not only did Jesus die for you, but today he ever lives to make intercession for you every single day, and 24 hours each day. Jesus is carrying on His heavenly ministry for you – praying for you on a far grander scale than you will ever know. When you are uncertain how to pray, the Holy Spirit comes to your aid and helps you (Romans 8: 26-27). Jesus is at the Father's right hand fulfilling His heavenly ministry, releasing into your life the power to live victoriously and defeat the Satanic enemy of schizophrenia. Take a hold of this truth of Jesus praying for you, for its knowledge will sustain you. It also inspires you to develop the pattern of prayer where you continually cry out to Him for help to effect the breakthrough you desire. Armed with the strength of Christ you can triumph in His Name.
A FINAL WORD: Ask the Lord for a militant faith to defeat in your life the demon of schizophrenia by pleading the precious blood of Jesus Christ. Remember, your strength and power are only found in Jesus who has promised to work mightily in you.
---
WHEN I'M BACK ON MY FEET AGAIN!!

God is always working to get us "back on our feet again." He is well able to do it for YOU.

This video by Canton Junction from Godtube is sent out to all our website visitors who long for freedom over schizophrenia.

Receive sure and certain HOPE from Jesus Christ that He is moved with compassion to bring you through your present struggles and establish you "back on your feet again" in His victorious life and freedom.

"If you hold to my teaching, you are really my disciples. Then you will know the truth, and the truth will set you free," said Jesus (John 8:31-32).
---
LOOK OUT ON THIS HOMEPAGE
FOR NEWS OF FORTHCOMING BOOKSTORE & DVDs

---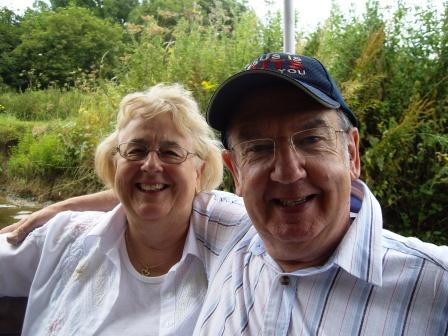 A warm welcome to our world ministry of offering real hope to schizophrenics and anyone mentally assailed.
Our website Pray Until Schizophrenia Heals exists to proclaim with a trumpet voice that the love and victory of Jesus Christ is today's only answer out of mental bondage into lasting joyous freedom.
For 26 long years, I was enslaved in a schizophrenic mental prison house until in 1990 Jesus Christ delivered me and two minutes later healed my mind. It took a further 12 years to return to life as I knew it before the illness dawned in 1964.
In 2004, I released my life story, Schizophrenia Defeated, detailing a long, hard prayer battle into freedom in order to give hope, new understanding of the disease and a new strategy to unlock the gates of insanity of this invisible enemy.
It is our prayer that as you view our site, you will sense something of the compassion of Jesus which fills our hearts and lives to spread the message that His love and power can still bring His glorious freedom TODAY no matter how helpless and hopeless you may feel life has become.

With our love and prayers
James and Tina Stacey
---
We are told in the book of Acts, chapter 2, verse 17, that "... your old men shall dream dreams." The painting by the artist Rebekah Laue is a portrayal of her husband's prophetic dream. She pondered the dream for many years before she was able to capture it's essence on canvas.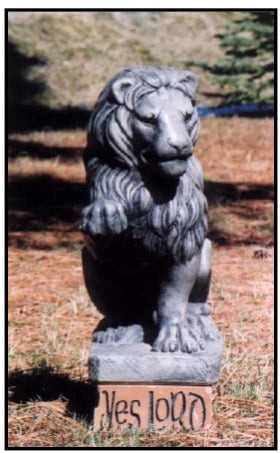 In his dream, Peter saw a rock wall with an ordinary stick lying nearby. He was prompted to pick it up and beat vigorously on the wall. Nothing happened! Then he saw a lion's paw at his feet. He dropped the stick, picked up the paw and barely touched the wall. As he did, the wall began to crumble.

Peter awoke weeping and trembling as he experienced new authority, purpose, power, and confidence streaming into every fiber of his being. In lieu of a lion's paw he has acquired a real sword, which he now uses in spiritual combat.

The stick is symbolic of man using his own strength and wisdom to tear down strongholds. The rock wall is symbolic of those walls around our hearts that imprison us and cause us to be isolated from God and one another.

The Hebrew letters on the rocks represent strongholds such as hate, anger, revenge, rebellion, witchcraft, bitterness, pride, fear, unbelief, unforgiveness, lust, idolatry, greed, gluttony, jealousy, self-pity, legalism, and man's traditions.

The sword issuing from the lion's mouth is the Sword of the Lord, which is the Word of God. The lion portrays Jesus Christ as revealed in the book of Revelation, chapter 5: "... Behold, the Lion of the tribe of Judah, the Root of David, has prevailed..."

The truth in the painting shall march throughout the land like a banner and confront the strongholds that imprison us. Has God singled you out to carry that banner and address those strongholds? Before saying YES or NO, count the cost or the opportunity lost! TAKE A STAND! TAKE BACK THE LAND!

For more insight and information go to www.stretcherbearers.com
---
FREEDOM!

Listen in to a service in Armenia, Colombia where James speaks about the joy of being free after 26 years of bondage to schizophrenia - supported by his wife Tina who prayed him through.
(Length 1 hour 45 mins with translation. Our translator, Anita Keith-Gillon is pictured right)
---
A letter has been received from a Christian in Papatoetoe, New Zealand stating:
"I am a fan of your Weekly Encourager for it exposes the underlying causes of schizophrenia whereas most other websites on the subject matter do not".
All Things Are Possible Through Believing Prayer

Celebrated 27 Years of deliverance and healing from schizophrenia through the resurrection power of the Lord Jesus Christ on May 7th 2017. Not only has the Saviour of the world defeated Satan and the demonic bondage but He continues to impart His power to maintain and enlarge the freedom He brings.

When God sets free His freedom BRINGS LASTING VICTORY!

Click the video clip - right

---
Weekly Encourager archive - please click below to choose your title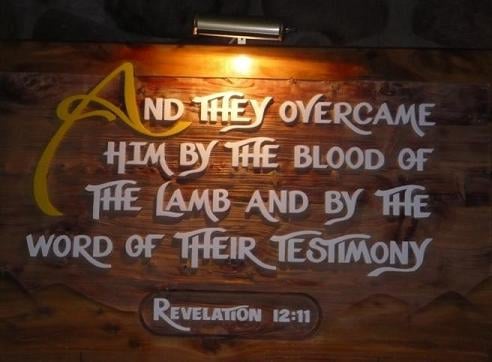 Click here for the 2010 to 2014 Weekly Encourager archive
---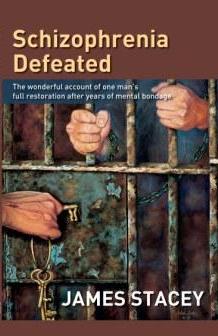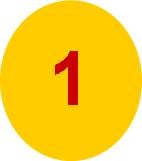 SCHIZOPHRENIA DEFEATED by JAMES STACEY

CLICK ON THE BOOK COVER to read the WHOLE of the book "Schizophrenia Defeated" and celebrate the gift of God's Son, Jesus Christ, who permanently delivered and healed me after 26 years of suffering the schizophrenia bondage. Click on the image - right - to read the book in its Spanish version. James
The book is also available via CLC's 20 UK bookshops - see the full list here

"A road map to victory for every person diagnosed with schizophrenia – every psychiatrist and counsellor needs to read it." Peter Laue of Stretcher Bearers for Christ USA
11 Year-Old Proclaims Jesus Through the Bible - POWERFUL!




Josiah Willis is an 11 year-old with a heart on fire for Christ!




Listen to this AMAZING proclamation of Jesus throughout the entire Bible.




It will leave you in awe and speechless!







READING THROUGH THE BOOK GOD WROTE

Jesus replied: "If anyone loves me, he will obey my teaching. My Father will love him, and we will come to him and make our home with him. He who does not love me will not obey my teaching. These words you hear are not my own; they belong to the Father who sent me." John's Gospel 14: 23-24

The One Year Bible Plan
Appearing Week by Week:
January 19 - 30, 2018

January 19 ~ Genesis 39:1-41:16 ~ Matthew 12:46-13:23 ~ Psalm 17:1-15 ~ Proverbs 3:33-35
January 20 ~ Genesis 41:17-42:17 ~ Matthew 13:24-46 ~ Psalm 18:1-15 ~ Proverbs 4:1-6
January 21 ~ Genesis 42:18-43:34 ~ Matthew 13:47-14:12 ~ Psalm 18:16-36 ~ Proverbs 4:7-10
January 22 ~ Genesis 44:1-45:28 ~ Matthew 14:13-36 ~ Psalm 18:37-50 ~ Proverbs 4:11-13
January 23 ~ Genesis 46:1–47:31 ~ Matthew 15:1–28 ~ Psalm 19:1-14 ~ Proverbs 4:14-19
January 24 ~ Genesis 48:1–49:33 ~ Matthew 15:29–16:12 ~ Psalm 20:1-9 ~ Proverbs 4:20-27
January 25 ~ Genesis 50:1–Exodus 2:10 ~ Matthew 16:13-17:9 ~ Psalm 21:1-13 ~ Proverbs 5:1-6
January 26 ~ Exodus 2:11-3:22 ~ Matthew 17:10-27 ~ Psalm 22:1-18 ~ Proverbs 5:7-14
January 27 ~ Exodus 4:1-5:21 ~ Matthew 18:1-20 ~ Psalm 22:19-31 ~ Proverbs 5:15-21
January 28 ~ Exodus 5:22-7:25 ~ Matthew 18:21-19:12 ~ Psalm 23:1-6 ~ Proverbs 5:22-23
January 29 ~ Exodus 8:1-9:35 ~ Matthew 19:13-30 ~ Psalm 24:1-10