THE LORD JESUS CHRIST IS STILL THE ONLY SAVIOUR, HEALER AND DELIVERER THROUGHOUT THE WORLD WHERE 1 IN EVERY 100 PEOPLE IN EVERY NATION SUFFER FROM SCHIZOPHRENIA!
ON THIS PAGE READ FOUR GLORIOUS TESTIMONIES OF WONDERFUL FREEDOM BESTOWED BY THE SON OF GOD
(Testimony 1, Testimony 2, Testimony 3, Testimony 4)
AND ACCESS ENCOURAGERS ON HOW TO DEFEAT THE MOST SEVERE MENTAL BONDAGE OF ALL
(The website seeks to honour the Name of the Lord Jesus Christ and share powerful testimonies of people who have been set free).
THE FULL WEB SITE CONTENT IS NOW AVAILABLE IN 90 LANGUAGES AS SHOWN BELOW. PLEASE SELECT YOUR CHOSEN LANGUAGE IN THE DROP-DOWN BOX ABOVE.
Afrikaans, Albanian, Arabi, Armenia, Azerbaijan, Basqu, Belarusia, Bengal, Bosnian, Bulgarian, Catalan, Cebuano,Chichewa, Chinese, Croatian, Czech, Danish, Dutch, English, Esperanto, Estonian, Filipino, Finnish, French, Galician, Georgian, German, Greek, Gujarati, Haitian Creole, Hausa, Hebrew, Hindi, Hmong, Hungarian, Icelandic, Igbo, Indonesian, Irish, Italian, Japanese, Javanese, Kannada, Kazakh, Khmer, Korean, Lao, Latin, Latvian, Macedonian, Malagasy, Malay, Malayalam, Maltese, Maori, Marathi, Mongolian, Myanmar (Burmese), Nepali, Norwegian, Persian, Polish, Portuguese, Punjabi, Romanian, Russian, Serbian, Sesotho, Sinhala, Slovak, Slovenian, Somali, Spanish, Sundanese, Swahili, Swedish, Tajik, Tamil, Telugu, Thai, Turkish, Ukrainian, Urdu, Uzbek, Vietnamese, Welsh, Yiddish, Yoruba, Zulu
"I will proclaim your mighty acts,
O sovereign Lord." Psalm 71:16




Before deliverance and healing


WEEKLY
ENCOURAGER
24 JANUARY 2021





After deliverance and healing
SCRIPTURAL ADVICE, HELP AND INSIGHT ON HOW TO TRUST THE LORD JESUS CHRIST TO DEFEAT SCHIZOPHRENIA FROM JAMES STACEY NOW CELEBRATING 30 YEARS OF FREEDOM FROM THE DEMONIC BONDAGE AND OVER 32 YEARS OFF ALL ANTI-PSYCHOTIC MEDICATION
CLICK BELOW TO SEE AND HEAR HOW THE LORD JESUS CHRIST
SET JAMES FREE AFTER 26 LONG YEARS OF SCHIZOPHRENIA
When God heals and sets free it lasts
For Part 1 click the left image below: 13,092 views Part 2 click the right image below: 8,731 views
When Enough People Pray Enough Time And Breakthrough With Holy Spirit Power Your Deliverance From Schizophrenia Is Assured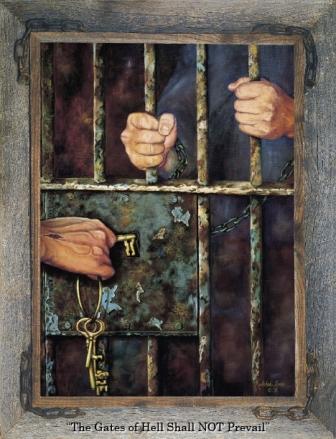 THIS WEEK'S SELECTED BIBLE READING IS ACTS CHAPTER 12:
Peter's Miraculous Escape from Prison. Key Verses 1-7: It was about this time that King Herod arrested some who belonged to the church, intending to persecute them. He had James, the brother of John, put to death with the sword. When he saw that this pleased the Jews, he proceeded to seize Peter also. This happened during the Feast of Unleavened Bread. After arresting him, he put him in prison, handing him over to be guarded by four squads of four soldiers each. Herod intended to bring him out for public trial after the Passover. So Peter was kept in prison, but the church was earnestly praying to God for him. The night before Herod was to bring him to trial, Peter was sleeping between two soldiers, bound with two chains, and sentries stood guard at the entrance. Suddenly an angel of the Lord appeared and a light shone in the cell. He struck Peter on the side and woke him up. "Quick, get up!" he said, and the chains fell off Peter's wrists.
Verses 11-14 Then Peter came to himself and said, "Now I know without a doubt that the Lord sent his angel and rescued me from Herod's clutches and from everything the Jewish people were anticipating." When this had dawned on him, he went to the house of Mary the mother of John, also called Mark, where many people had gathered and were praying. Peter knocked at the outer entrance, and a servant girl named Rhoda came to answer the door. When she recognised Peter's voice, she was so overjoyed she ran back without opening it and exclaimed, "Peter is at the door!".
Verses 16-17 But Peter kept on knocking, and when they opened the door and saw him, they were astonished. Peter motioned with his hand to be quiet and described how the Lord had brought him out of prison...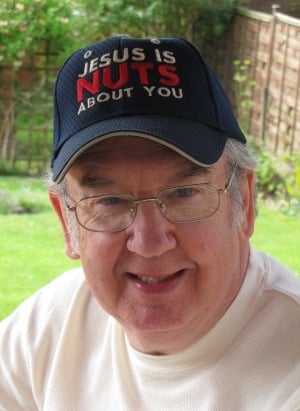 It is a commonly held conviction among faith-filled Christians that it takes power in prayer and often a volume of prayer "to get some jobs done" or secure a breakthrough.
Jesus made a revealing statement when He answered the disciples about their inability to drive out a deaf and mute spirit (see Mark (9:28-29) – "This cannot come out only by prayer." (some manuscripts add "prayer and fasting").
If ever power in prayer and a volume of prayer were needed it is in the deliverance and healing of schizophrenia, the worst-ever mental affliction/spiritual bondage of all.
But remember, while the power of prayer is needed to set free either a Christian or an unbeliever, God is so amazingly able to bring about deliverance and healing in a moment of time. He can work on His own or through a human agent filled with the power of the Holy Spirit.

A pastor friend in India tells us of a man who had suffered with spirits of insanity for 35 years being set free in a moment of time. The son of the man (pictured right) asked the Christian visitor to his village and home in Rajasthan: "Can your Jesus do anything for my father who has been mentally sick for many years?"
"Yes He can," the visitor replied. The father, who was always found wandering about the village - often drinking his own urine – was brought for prayer. In the Name of Jesus, the evil presence was bound and cast out, and he became completely free in a moment of time. The joy of freedom was immediately evident on his face.
Hope of being set free from schizophrenia and being totally restored is declared and sent out to you TODAY!! Any Christians reading this who have a heart to see a fellow-Christian schizophrenic set free are encouraged to get alongside those needing deliverance, and to pray them through.
In the eleven years of releasing the Weekly Encourager on Pray Until Schizophrenia Heals, we have been informed by loved ones or friends of long-standing bondage of schizophrenia among Christians. I challenge you to believe that these dear ones can be set free. Jesus is still well able to do it provided there is the required faith and power of prayer present.
The fact that there seems to be so few cases known to us of Christian schizophrenics being set free is no grounds to limit our faith. It's no argument or reason to withhold regular prayer which targets the release of the captives.
It is a sad commentary that secular groups, charities, and institutions have summoned up more help for the mentally afflicted, such as sufferers with schizophrenia, than the Christian church who alone should demonstrate having the complete answer of freedom and restoration.
Let's think how much you would be helped in becoming free from the bondage if ... 1. Faith and prayer existed in more Christians to bring you into freedom and 2. If they got alongside you with a volume of prayer storming heaven to see God intervene.
We need to mention that in order for prayer-warriors to arise there has to be an awareness through the revelation of the Holy Spirit what the bondage of schizophrenia consists of. It is of a spiritual nature requiring alone a spiritual answer of deliverance and healing from Jesus Christ.
Permanent freedom will never come from the various forms of drug therapy, which provide a temporary relief, or total reliance on the psychiatric world. Jesus, the Master Healer, needs to be brought on the scene and effect a powerful deliverance and healing. He alone has the remedy.
ENLIST AS MUCH PRAYER SUPPORT AS YOU CAN IN YOUR DESIRE TO BE FREE OF SCHIZOPHRENIA. Try to communicate with as many Christian friends and seek their prayers for you. You need the support of their prayers to endure, but also to have your mind influenced by the Spirit of truth. The light that comes from God's Word needs to be shining into your heart and affecting your mind as you pursue freedom in Jesus. My testimony is that at the time Tina contacted a group of close friends and relatives to pray for me, things began to move on my pathway to freedom. I was quickened to pray more myself, and divine impressions as a result of their praying began to flood into my mind. A strong desire to want to be free gripped my life. I began to take control over my life and took authority over spiritually dark forces contending for the ownership of my life.
IMAGINE HOW GOD CAN MAKE YOU STRONG THROUGH THE PRAYERS OF OTHERS. Our Scripture reading this week is a powerful one to contemplate. Here we see the Apostle Peter miraculously freed from a prison because the church prayed for him. The church that knocked at heaven's door for the release of Peter were interrupted by Peter knocking on the door of the home where they were meeting to be told their prayers had been answered. Who knows how God will answer the prayers of those friends who plead with heaven for you? Receiving the impact of the prayers of others is powerful enough to prepare you to obtain your own deliverance in the Name of Jesus. This is still the day of miracles in which God is showing His amazing power. All things are possible to him that can in Jesu's name believe, even to the point of defeating schizophrenia!!
YOU NEED THE PRAYERS OF CHRISTIANS TO BE ABLE TO BREAK THROUGH THE BARS OF IRON AND GATES OF BRASS. You may feel ready to do exploits yourself against the demonic powers of darkness in the Name of Jesus in commanding their presence leave your life. Asserting that Jesus Christ owns your life and the devil has no legal right to be there is powerful in bringing freedom. When making this declaration, don't forget to bind and loose any dark presence in the Name of Jesus. Keep understanding how much you need the prayers of other Christians who want to see the power of the Word of God and the Holy Spirit growing continually in your life. Expect their prayers to quicken your faith and increase your determination to seek victory over schizophrenia once and for all. Make every day a day of progress in bringing to reality the glorious freedom purchased by Jesus on the Cross for YOU!
FINAL WORD - Take hold of faith in Jesus today and believe that you have freedom in His finished work on the Cross. The power which raised Jesus from the dead can quicken you mightily, and lead you on to glorious freedom as you drive out the intruders of evil from your life.
---
IF YOU HAVE NEVER INVITED JESUS CHRIST INTO YOUR LIFE, AND WISH TO, DO PRAY THE FOLLOWING PRAYER WITH ALL YOUR HEART: "Lord God Almighty, I approach you in the name of your Son, Jesus Christ. I know I have sinned in my thoughts, words and actions. There are so many good things I have not done. There are so many sinful things I have done. I am truly sorry for the sinfulness in my life, but most of all I acknowledge the sin that separates me from you. I accept the death of Jesus on the Cross to redeem me and extend the gift of eternal life. Gratefully, I give my life back to you as I now ask you to come into my life. Come in as my Saviour and Lord and cleanse me. Come in as my Lord to control me. Come with the strength of your grace and the power of your Spirit to defeat the evil spirit of schizophrenia that troubles me. Now you have set my spirit free, pour your delivering and healing power into my life as I take authority in the name of Jesus through the power of his blood over the intruding force. I assert your ownership of my life and resist any legal right that the devil seeks to hold over my life and bind up and expel any evil presence. I believe that my mind can be completely set free and my whole life enjoy the total freedom of Jesus. Amen".
---
CLICK HERE TO READ THE WHOLE OF THE WEEKLY ENCOURAGER IN PDF VERSION TOGETHER WITH A PROCLAMATION OF GOD'S PROTECTION, LEARN SCRIPTURES CHOSEN TO HELP YOU IN YOUR PRAYER BATTLE AND RELEASE PRAYERS OF HOPE IF YOU SUFFER WITH SCHIZOPHRENIA OR NEED TO RECEIVE JESUS CHRIST AS YOUR PERSONAL SAVIOUR
FOR FURTHER READING: See Archive Files
---
FOR THE FULL RANGE OF WEEKLY ENCOURAGERS BETWEEN 2010-2021 CLICK HERE TO SURVEY THE MESSAGES OF HOPE, GUIDANCE, AND ENCOURAGEMENT CENTERED IN THE LORD JESUS CHRIST.
---
WEEKLY ENCOURAGER 31 JANUARY 2021

"THIS ONE THING I KNOW – JESU'S LOVE NEVER FAILED ME YET!"
THIS WEEK'S SELECTED BIBLE READING: JOHN CHAPTER 15
The Vine and the Branches: (Jesus said) "I am the true vine, and my Father is the gardener. He cuts off every branch in me that bears no fruit, while every branch that does bear fruit he prunes so that it will be even more fruitful. You are already clean because of the word I have spoken to you. Remain in me, and I will remain in you. No branch can bear fruit by itself; it must remain in the vine. Neither can you bear fruit unless you remain in me.
"I am the vine; you are the branches. If a man remains in me and I in him, he will bear much fruit; apart from me you can do nothing. If anyone does not remain in me, he is like a branch that is thrown away and withers; such branches are picked up, thrown into the fire and burned. If you remain in me and my words remain in you, ask whatever your wish, and it will be given you. This is to my Father's glory, that you bear much fruit, showing yourselves to be my disciples.
"As the Father has loved me, so have I loved you. Now remain in my love. If you obey my commands, you will remain in my love, just as I have obeyed my Father's commands and remain in his love. I have told you this so that my joy may be in you and that your joy may be complete. My command is this: Love each other as I have loved you. Greater love has no-one than this, that he lay down his life for his friends. You are my friends if you do what I command. I no longer call you servants, because a servant does not know his master's business. Instead, I have called you friends, for everything that I learned from my Father I have made known to you. You did not choose me, but I chose you and appointed you to go and bear fruit –fruit that will last. Then the Father will give you whatever you ask in my name. This is my command. Love each other.
The World Hates the Disciples: If the world hates you, keep in mind that it hated me first. If you belonged to the world, it would loved you as its own. As it is, you do not belong to the world, but I have chosen you out of the world. That is why the world hates you. Remember the words I spoke to you: No servant is greater than his master. If they persecuted me, they will persecute you also. If they obeyed my teaching, they will obey yours also. They will treat you this way because of my name, for they do not know the One who sent me. If I had not come and spoken to them, they would not be guilty of sin. Now, however, they have no excuse for their sin. He who hates me hates my Father as well. If I had not done among them what no-one else did, they would not be guilty of sin. But now they have seen these miracles, and yet they have hated both me and my Father. But this is to fulfil what is written in their Law: 'They hated me without reason.'
"When the Counsellor comes, whom I will send to you from the Father, the Spirit of truth who goes out from the Father, he will testify about me. And you also must testify, for you have been with me from the beginning."
There's a widespread failure to cope in life because of trusting in your own strength and ability to get you through instead of relying on the resources provided by God through His amazing love.
Every genuine born-again believer in the Lord Jesus Christ should know "the light yoke and the easy burden" received from God's Son as they face the challenges of life armed with such supernatural love.
Give fresh thought to the one thing that really matters in life – "for God so loved the world that he gave his one and only Son, that whoever believes in him shall not perish but have eternal life." (John 3:16)
Out of sheer devotion to Jesus, pour out an offering of worship and praise and you will soon be "lost" in His precious love. It's a great way in which to start the day – sitting at the feet of the One who is worthy to receive our heart's affection.
Caught up with this theme of Christ's love, I found myself this week thinking of an 'old' favourite hymn whose first verse says: "O the deep, deep love of Jesus, vast unmeasured boundless free! Rolling as a mighty ocean in its fullness over me. Underneath me, all around me, is the current of Thy love; Leading onward, leading homeward, to my glorious rest above."
---
A PRAYER OF HOPE FOR THOSE SUFFERING WITH SCHIZOPHRENIA: "Lord God Almighty, will you hear my prayer and make the sacrifice of your Son, Jesus Christ real to me. Wipe away my sins that were atoned for on the Cross of Calvary by Jesus in order that I might not have to die eternally. I believe that Jesus took all my sins and my sorrows and made them His very own and after three days He rose again from the dead and now makes intercession for me. By the power of His shed blood, I believe I am now set free and opened up to all the resources of His grace and power. I am looking forward to the day – why not today – when the evil bondage of schizophrenia surrounding my mind is totally defeated. I ask You, Heavenly Father, to help me drive out the dark, spiritual presence by the light and power of your conquering Holy Spirit's presence. I want to know the reality of the promise Jesus made that whoever follows him will not walk in darkness but will have the Light of Life. Make it happen for me, as I pray in the Mighty Name of Jesus, Amen.

---
BOOK RECOMMENDATIONS
"A thorough and honest look at both the illness and the healing. Helpful both for sufferers and those trying to help them. A strong Christian book which I would recommend". Gillian 2/10/2015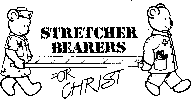 "A road map to victory for every person diagnosed with schizophrenia - every psychiatrist and counsellor needs to read it." Peter Laue, of Stretcher Bearers For Christ, USA

---
WHEN I'M BACK ON MY FEET AGAIN!!

God is always working to get us "back on our feet again." He is well able to do it for YOU.

This video by Canton Junction from Godtube is sent out to all our website visitors who long for freedom over schizophrenia.

Receive sure and certain HOPE from Jesus Christ that He is moved with compassion to bring you through your present struggles and establish you "back on your feet again" in His victorious life and freedom.

"If you hold to my teaching, you are really my disciples. Then you will know the truth, and the truth will set you free," said Jesus (John 8:31-32).
---
NATIONAL AND GLOBAL DAY OF REPENTANCE
26 SEPTEMBER 2020

ORDER SCHIZOPHRENIA DEFEATED
BOOK & DVD ONLINE NOW


To the Jews who had believed him Jesus said: "If you hold to my teaching, you are really my disciples. Then you will know the truth, and the truth will set you free." John 8:31
---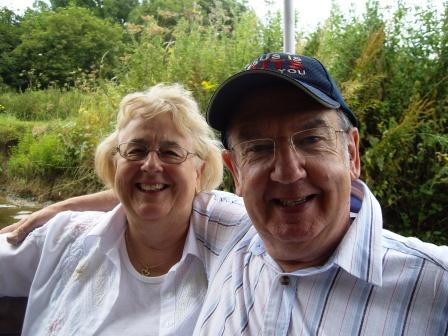 A warm welcome to our world ministry of offering real hope to schizophrenics and anyone mentally assailed.
Our website Pray Until Schizophrenia Heals exists to proclaim with a trumpet voice that the love and victory of Jesus Christ is today's only answer out of mental bondage into lasting joyous freedom.
For 26 long years, I was enslaved in a schizophrenic mental prison house until in 1990 Jesus Christ delivered me and two minutes later healed my mind. It took a further 12 years to return to life as I knew it before the illness dawned in 1964.
In 2004, I released my life story, Schizophrenia Defeated, detailing a long, hard prayer battle into freedom in order to give hope, new understanding of the disease and a new strategy to unlock the gates of insanity of this invisible enemy.
It is our prayer that as you view our site, you will sense something of the compassion of Jesus which fills our hearts and lives to spread the message that His love and power can still bring His glorious freedom TODAY no matter how helpless and hopeless you may feel life has become.

With our love and prayers
James and Tina Stacey
---
We are told in the book of Acts, chapter 2, verse 17, that "... your old men shall dream dreams." The painting by the artist Rebekah Laue is a portrayal of her husband's prophetic dream. She pondered the dream for many years before she was able to capture it's essence on canvas.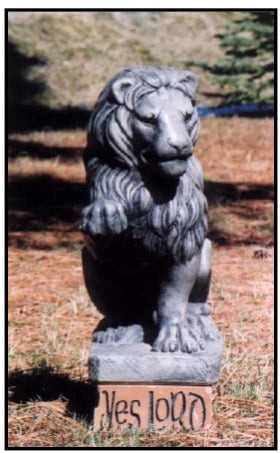 In his dream, Peter saw a rock wall with an ordinary stick lying nearby. He was prompted to pick it up and beat vigorously on the wall. Nothing happened! Then he saw a lion's paw at his feet. He dropped the stick, picked up the paw and barely touched the wall. As he did, the wall began to crumble.

Peter awoke weeping and trembling as he experienced new authority, purpose, power, and confidence streaming into every fiber of his being. In lieu of a lion's paw he has acquired a real sword, which he now uses in spiritual combat.

The stick is symbolic of man using his own strength and wisdom to tear down strongholds. The rock wall is symbolic of those walls around our hearts that imprison us and cause us to be isolated from God and one another.

The Hebrew letters on the rocks represent strongholds such as hate, anger, revenge, rebellion, witchcraft, bitterness, pride, fear, unbelief, unforgiveness, lust, idolatry, greed, gluttony, jealousy, self-pity, legalism, and man's traditions.

The sword issuing from the lion's mouth is the Sword of the Lord, which is the Word of God. The lion portrays Jesus Christ as revealed in the book of Revelation, chapter 5: "... Behold, the Lion of the tribe of Judah, the Root of David, has prevailed..."

The truth in the painting shall march throughout the land like a banner and confront the strongholds that imprison us. Has God singled you out to carry that banner and address those strongholds? Before saying YES or NO, count the cost or the opportunity lost! TAKE A STAND! TAKE BACK THE LAND!

For more insight and information go to www.stretcherbearers.com
---
FREEDOM!

Listen in to a service in Armenia, Colombia where James speaks about the joy of being free after 26 years of bondage to schizophrenia - supported by his wife Tina who prayed him through.
(Length 1 hour 45 mins with translation. Our translator, Anita Keith-Gillon is pictured right)
---
A letter has been received from a Christian in Papatoetoe, New Zealand stating:
"I am a fan of your Weekly Encourager for it exposes the underlying causes of schizophrenia whereas most other websites on the subject matter do not".
CELEBRATING 30 YEARS OF DELIVERANCE AND HEALING FROM SCHIZOPHRENIA ON MAY DAY 2020 THROUGH THE AMAZING POWER OF THE LORD JESUS CHRIST.

Not only has the Saviour of the world defeated Satan and the demonic bondage but He continues to impart His power to maintain and enlarge the freedom He brings.

When God sets free His freedom BRINGS LASTING VICTORY!

Click the video clip - right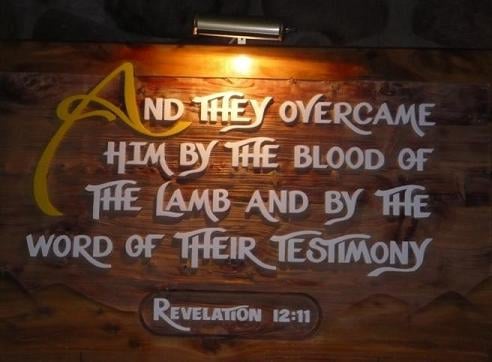 ---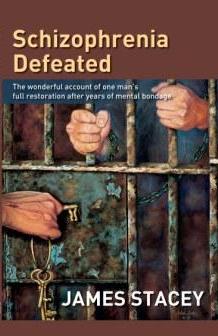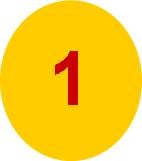 SCHIZOPHRENIA DEFEATED by JAMES STACEY

CLICK ON THE BOOK COVER to read the WHOLE of the book "Schizophrenia Defeated" and celebrate the gift of God's Son, Jesus Christ, who permanently delivered and healed me after 26 years of suffering the schizophrenia bondage. Click on the image - right - to read the book in its Spanish version.

Author's Information:
The book is an autobiography of an amazing deliverance and healing from the evil of schizophrenia after 26 years. It is an inspiring human interest story of triumph and hope over the worst kind of psychotic illness for which there is no present-day medical answer.
The strengths and appeals of the 16 Chapters embrace several thrilling themes:
1. The power of the faithfulness and love of God is supreme
2. The remarkable perseverance and endurance of my first wife Pamela, who died in 1981, and of my present wife, Tina, who were both inspired by God's love in helping me to freedom
3. The relevance of the power of prayer to cast out the demonic bondage, and revelations about the illness which throw light on the burning question - "Is it in the genes or is it demonic?"
4. Here is the answer for the medical world impotent to bring a lasting solution to the illness of schizophrenia
5. There is clear evidence for the church who can't make up its mind whether genuine born-again Christians, like myself, can still have evil spirits enslaving their lives
The account charts my "history" of schizophrenia and how I was affected by rejection in my mother's life from the time of conception. It details life up to teenage years, starting work as a journalist and the outbreak of the illness shortly after leaving Bible College. Visits to psychiatric hospitals, struggles with a growing nest of evil spirits taking up residence in my life and eager to destroy me, the inability of Christians to help me, are all recorded from a memory amazingly preserved by the Holy Spirit despite perpetual onslaught. Self-deliverance and healing by the power of the Holy Spirit within a matter of minutes are graphically described, as is the return to normal life after more than a third of a lifetime in bondage. James
"A road map to victory for every person diagnosed with schizophrenia – every psychiatrist and counsellor needs to read it." Peter Laue of Stretcher Bearers for Christ USA
11 Year-Old Proclaims Jesus Through the Bible - POWERFUL!
Josiah Willis is an 11 year-old with a heart on fire for Christ!
Listen to this AMAZING proclamation of Jesus throughout the entire Bible.
It will leave you in awe and speechless!
READING THROUGH THE BOOK GOD WROTE

Jesus replied: "If anyone loves me, he will obey my teaching. My Father will love him, and we will come to him and make our home with him. He who does not love me will not obey my teaching. These words you hear are not my own; they belong to the Father who sent me." John's Gospel 14: 23-24

The One Year Bible Plan - Appearing Week by Week
January 21 - 30, 2021

January 21 ~ Genesis 42:18-43:34 ~ Matthew 13:47-14:12 ~ Psalm 18:16-36 ~ Proverbs 4:7-10
January 22 ~ Genesis 44:1-45:28 ~ Matthew 14:13-36 ~ Psalm 18:37-50 ~ Proverbs 4:11-13
January 23 ~ Genesis 46:1-47:31 ~ Matthew 15:1-28 ~ Psalm 19:1-14 ~ Proverbs 4:14-19
January 24 ~ Genesis 48:1–49:33 ~ Matthew 15:29–16:12 ~ Psalm 20:1-9 ~ Proverbs 4:20-27
January 25 ~ Genesis 50:1–Exodus 2:10 ~ Matthew 16:13-17:9 ~ Psalm 21:1-13 ~ Proverbs 5:1-6
January 26 ~ Exodus 2:11-3:22 ~ Matthew 17:10-27 ~ Psalm 22:1-18 ~ Proverbs 5:7-14
January 27 ~ Exodus 4:1-5:21 ~ Matthew 18:1-20 ~ Psalm 22:19-31 ~ Proverbs 5:15-21
January 28 ~ Exodus 5:22-7:25 ~ Matthew 18:21-19:12 ~ Psalm 23:1-6 ~ Proverbs 5:22-23
January 29 ~ Exodus 8:1-9:35 ~ Matthew 19:13-30 ~ Psalm 24:1-10 ~ Proverbs 6:1-5
January 30 ~ Exodus 10:1-12:13 ~ Matthew 20:1-28 ~ Psalm 25:1-15 ~ Proverbs 6:6-11
Well-known Baptist preacher, Charles H. Spurgeon, commenting on Psalm 119 verse 15 says: "Hearing, reading, marking, and learning, all require inwardly digesting to complete their usefulness, and the inward digesting of the truth lies for the most part in meditating upon it. Why is it that some Christians, although they hear many sermons, make but slow advances in the divine life? Because they neglect their closets, and do not thoughtfully meditate on God's Word. They love the wheat, but they do not grind it; they would have the corn, but they will not go forth into the fields to gather it; the fruit hangs upon the tree, but they will not pluck it; the water flows at their feet, but they will not stoop to drink it. From such folly deliver us, O Lord, and be this our resolve this morning, "I will meditate on your precepts."
In his book, Prayer Life, Andrew Murray teaches: "Little of the Word with little prayer is death to the spiritual life. Much of the Word with little prayer gives a sickly life. Much prayer with little of the Word gives more life, but without steadfastness. A full measure of the Word and prayer each day gives a healthy and powerful life."

THE MESSAGE OF HOPE FOR 2021
"WITHOUT THE SHEDDING OF BLOOD THERE IS NO FORGIVENESS" - Hebrews 9:22
By Charles Haddon Spurgeon
This is the voice of unalterable truth. In none of the Jewish ceremonies were sins, even typically, removed without blood-shedding. In no case, by no means can sin be pardoned without atonement. It is clear, then, that there is no hope for me out of Christ; for there is no other blood-shedding which is worth a thought as an atonement for sin. Am I, then, believing in Him? All men are on a level as to their need of Him. If we be never so moral, generous, amiable, or patriotic, the rule will not be altered to make an exception for us. Sin will yield to nothing less potent than the blood of Him whom God hath set forth as a propitiation. What a blessing that there is the one way of pardon! Why should we seek another?
Persons of merely formal religion cannot understand how we can rejoice that all our sins are forgiven us for Christ's sake. Their works, and prayers, and ceremonies, give them very poor comfort; and well may they be uneasy for they are neglecting the one great salvation, and endeavouring to get remission without blood. My soul, sit down, and behold the justice of God as bound to punish sin; see that punishment al executed upon your Lord Jesus, and fall down in humble joy, and kiss the dear feet of Him whose blood has made atonement for you. It is in vain when conscience is aroused to fly to feelings and evidences for comfort; this is a habit which we learned in the Egypt of our legal bondage. The only restorative for a guilty conscience is a sight of Jesus suffering on the cross. "The blood is the life thereof," says the Levitical law, and let us rest assured that it is the life of faith and joy and every other holy grace.
"Oh! how sweet to view the flowing
Of my Saviour's precious blood;
With divine assurance knowing

He has made my peace with God."
***************************************************************************************
Extract from "There is hope for the schizophrenic"

Chapter 16 of Schizophrenia Defeated:
As my testimony has shown, I had the presence of the Holy Spirit in my life before my illness went into full bloom in my early twenties. Without that power I would have been unable to fight the evil presence of schizophrenia.
I also had a tremendously long period after healing and deliverance had taken place to allow myself to "catch up" on 26 years in which I had not developed and grown normally.
BUT GOD DID IT! The years after healing and deliverance were times of slow but definite progress, requiring most of all a dependency on the Holy Spirit to teach, correct, inspire and show those things I needed to know. I needed Tina's help too, and the prayers of friends, to get me there.
Click here for full chapter.
Read
The Pharmacy
and
The Purple Pamphlet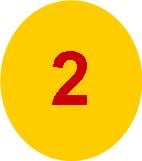 Read another testimony of how Jesus Christ defeated schizophrenia in the life of ministry partner Peter Laue of Colorado, USA.
Download his amazing life story: TO HELL AND BACK
(file size approx 2.9 mb)
and from Peter Laue's 'Life Letters': "Caution: These Words Might Make You Angry"
---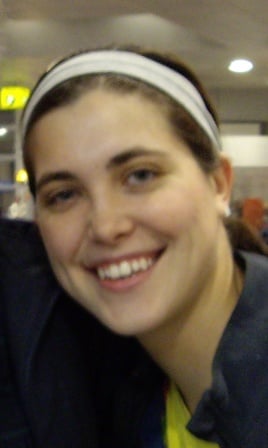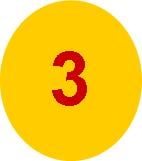 "WHEN I FOUND FREEDOM FROM SCHIZOPHRENIA, I GAINED CHRIST HIMSELF"
Bethany Behney
I suffered for a very long time from severe schizophrenia. I recently turned 28. My world began to unravel in college. With an incapacitated mind I was forced to quit. From the age of nineteen to twenty-four off and on I would lose and regain my life fighting for my sanity. I fought for two-and-a-half years until I was finally delivered by Jesus Christ our Messiah on July 25, 2009.
The hell I endured to freedom was no easy road. Everyone forsook me. Everyone. Including the church. There was only one that never deserted me. And that was Jesus. He held me all the way through. Even when I was hospitalized and the demons put me in a coma and was left for dead!! When I didn't want to live anymore, God wanted me to live and refused to let me go.
Schizophrenia is a hellish thing. Only those of us who have been in its grip can truly understand one another. It cost me my livelihood and relationships. As I was searching and crying out to God for help, close friends ultimately gave up on me, of whom were "believers". I dealt with constant misunderstandings. I faced character defamation, gossip from an entire congregation, abandonment and false judgements by those who claim they understood but were dead wrong. But I kept crying out to God. I kept pleading with Him to reveal what was happening. It is surreal to practically lose your mind overnight and now know why.
Despite the disturbance I grew close to the Lord. This of course stirred up spirits that had rights tied to my generational line. You see, schizophrenia is usually passed down the line from the sins of the father. It takes a fiery persistence to continue offering up prayers and banging on the doors of heaven until the angel tips the bowls. If you ask the Father, shall He give you a stone? Absolutely not.
I kept banging and asking, and banging and asking until He answered and opened the door. The inferno of psyche was so unbelievably torturous it was uncanny. Quite honestly, I did not want to make it through. To be martyred would have been sweet. And I do not say that lightly.
I was on a run for my very life from Satan and his hordes. The battle to get free was so intense, medically speaking I should not be alive. But Hallelujah! We who have been adopted by the precious blood of Jesus do no not belong to the medical field – we belong to Jesus Christ of Nazareth! I am a walking miracle, dear ones!! I searched high and low for someone who cared enough to fight for me and with me. Brethren of three years deserted me and left me for dead. Literally. Then Brethren took me and prayed for me in their home the first time I met them.
For two-and-a-half-years, I stared hell in the face. I had to bite the bullet in many crippling situations and go from place to place receiving deliverance here and there because I was such a mess; people who were practising deliverance thought I must have done something so bad that they didn't want to touch me.
I was tortured in the psychiatric units by physicians of whom I am certain were Satanists. I was locked into solitary confinement in a cold square space with nothing but a flimsy hospital frock on. However, angels were assigned from heaven and I was supernaturally delivered out of the hands of the wicked.
What got me through all of this? It's a simple answer. I held on tightly to the robe of Jesus. Though I wanted to go to heaven, I couldn't. It wasn't my time. I was given a promise from God that gave me the will to live. He promised if I would just hold on He would give me a family, that which I never had – and wanted. So I refused to give up and give in to Satan and fought for it.
This is the point, dear friends. The blood of Jesus Christ is alive and powerful. It is sufficient and doesn't need any medical tweaking. It is your only hope. Don't give up. You know why? Because of this glorious truth and one of my favorite passages... "And having spoiled principalities and powers, He made a show of them openly, triumphing over them in it!" Colossians 2:15. Oh, hallelujah! All glory to the Lamb of God who overcame the enemy and bought us back! How sweet is His victory! He is always steps ahead of our enemies plans and there is nothing He does not see. He is in total control. He sees you and your pain. He has not forgotten you.
Listen! I can honestly say, I have suffered the loss of all things. In every area. There are moments I can't bear to think of all that's happened to me. Time being the most invaluable. I never got to be 18,20,21,22,23,24. Formidable years. Time froze and stood still and many years I don't remember. But one thing I do and will continue to set before me. This world is not my home and I must press forward with what remains and fight for others. I have resolved to forget what lies behind and press onward.
"I do not consider, brethren, that I have captured and made it my own yet; but one thing I do it is my one aspiration; forgetting what lies behind and straining to what lies ahead, I press on toward the goal to win the supreme and heavenly prize to which God in Christ Jesus is calling us upward. Philippians 3:13-14.
I trust the Lord with the entirety of my life. Whether I live or whether I die, I am His. He has delivered me from the power of darkness and translated me into His glorious kingdom of light. I am forever indebted to Him and tears well up as I write to you because I know that what He has done for me He can do for you. He is no respecter of persons and loves his children all the same.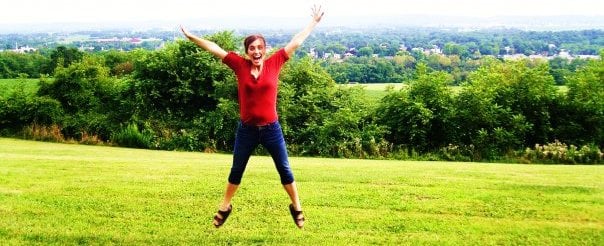 Bethany jumping for joy after being set free by Jesus from schizophrenia.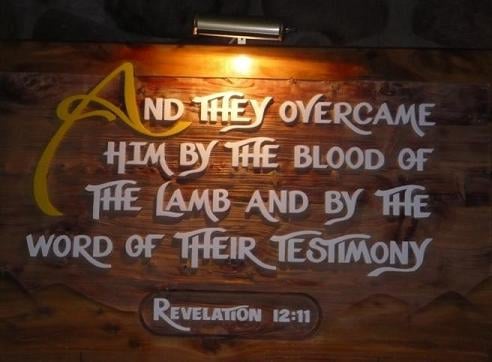 I thank our Father for everything. I would not want to do it again, but what I have gained from the vestibules of heaven can never compare to any earthly thing. For what have I gained? Christ Himself! I have been set free from death and sin! GLORY.. GLORY..GLORY!!! I could never have gained such intimacy with Jesus - wisdom, knowledge, and understanding I now possess. Such are the acquired gems which only suffering can buy.
Jesus came to destroy the works of the enemy. I will fight against Satan in the strength of Jesus with all I have until my last breath for what he did to me - and because I have pledged myself to heaven. Keep your head up and look up for our redemption is drawing nigh and is closer than it has ever been. If I can do it, you can do it. I had no money, no support. And I am alive and free ... completely free! "They overcame him by the blood of the Lamb and the word of their testimony", Revelation 12:11. Jesus Christ alone is your source and He is never empty. He will never let you go. I send you my love. Even so come Lord Jesus! Amen. In Jesus Bethany Behney
BETHANY WRITES ABOUT THE NEED FOR CONTINUAL PERSEVERANCE TO DEFEAT SCHIZOPHRENIA
---
At the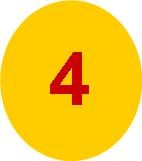 age of 22 Nick Griemsmann was led astray by a cult. The downward spiral that followed led to a battle with mental illness, but his deliverance from "incurable" schizophrenia stands to testify of the power of being God's friend.
The interview is available to view at Sid Roth's web site
Used with permission.
TRANSCRIPT OF THE INTERVIEW WHICH APPEARS ABOVE download the full interview here
| | |
| --- | --- |
| | |
| | Nick Griemsmann |
SID: Welcome, welcome to my world where it's naturally supernatural. My next guest had incurable "schizophrenia." He was touched by the power of God, set free and then became an administrator in the institution he was hospitalized in, 50 employees under him. Now I asked my personal doctor, Dr. Dietry, last night a question on the phone. "He went off all medicine, all medication, Doctor. To your knowledge, what happens to a schizophrenic that takes no medicine?"
DOCTOR: That's a good question. It's an unbelievable phenomenon, schizophrenia. When you come off medication, provided the medication was helping in the first place, you get an extra [unintelligible] a spike of hallucinations, ideations and delusions. It's not a very pretty sight.
SID: Have you ever heard of someone that's diagnosed with schizophrenia? Oh, I forgot one more thing. In a few years, he was supposed to be catatonic. That was the diagnosis. A thousand pages of diagnosis, Doctor. Have you ever heard of such a thing?
DOCTOR: Personally, I have never seen anybody come off of medication and be normal.
SID: Well but I have to tell you, Doctor, he is not normal according to the world. He is normal according to the Word of God. So Nick Griemsmann was raised in a secular home. His father left at age, when he was age eight. He got addicted to pornography at 10. At 21, he was a full-blown alcoholic and he was a bartender. But at age 23, you know, we take a lot of things for granted, at age 23, he's an alcoholic, he's a drug addict, he's a mess. I'm just saying it, Nick. And he gets a little tract about the Messiah, and he calls the person on the phone, because there was a phone number on this tract. And what happened?
NICK: The woman on the phone, she was really nice, and she asked me a question, she said something about, "Are you, have you received Jesus?" And I asked her, "What does that actually mean because so many people tell me different things about Christianity and I was studying different religions like Islam and Judaism, different sects in Christianity, and things like that. And so, "What does it really mean to receive Jesus?" And she said, "It's easy. The Bible says you can confess Jesus as Lord and he will come into your life." And so I said this simple prayer and he came into my heart, and totally changed me.
SID: What happened to your drug addiction, your alcoholism?
NICK: When I said this prayer, it was so incredible. I still remember it like it was yesterday. I was on the phone with her and I prayed this simple prayer of faith. I had just faith in God at the time. I said the name of Jesus. And the moment I said the name of Jesus this liquid love came upon me, and for the first time, I knew I was completely free from all my sin, alcoholism, drugs. I had a sexuality immorality I was into, you know the lifestyle of a bartender, and God completely set me free from that.
SID: You know, only God could do something like that. But then right behind the devil came up to him when that seed was planted, immediately, he came up to him because Nick now wants to live for God. And he goes on the Internet and he finds out there's a place where the guy says he's one of the End Time prophets and they'll give him food, they'll give him shelter, they'll train him. It sounded pretty good.
NICK: Absolutely. I was trying to find a good church and I found this online. And I thought, wow, I can leave all my old friends and leave my family, and all the troubles I used to have, and I can serve Jesus with my whole heart, because I really loved God.
SID: But it turned out to be a cult. The first crack that you saw in this cult was two of the senior members having a disagreement.
NICK: Yeah. One thing that the cult would preach, that they were sinless. They would say that they never sin or anything like that. And I was there and the men, one night they started arguing over something and they were like almost like throwing blows at each other and swearing. And I thought, they're preaching that they're sinless, but it doesn't look like they are sinless. And my heart started going, well maybe this really, maybe what they're telling me isn't all the truth.
SID: But you were so scared because they had this, was it a cassette, that you would have to listen to? And what was the warning it gave you?
NICK: In the cassettes, the prophet, the false prophet, he would say that if we left the church, because they said that they are the one true church, if we left the church it meant that we lost our salvation, blaspheming the Holy Spirit. So as you know, if you're a young person in God and you don't really know anything, I believed it and I was very afraid that if I left or talked to my family, they said my family was of the devil, I couldn't talk to them. And they said that I would go to Hell if I did anything wrong or if I left the church, or said anything about the person in charge there.
SID: But he had such a heart for God. He was crying out and crying out. And one day, he takes off. He ends up in the Nashville Airport. What happened, Nick?
NICK: Well I entered the Nashville Airport and at this time, I started hearing voices in my mind. Before I left the cult, I actually started getting voices in my mind and I thought they were angels, and I thought God was speaking directly to my mind. And so I would listen to these voices. And I was, they would say things and they'd say bad things. And when I was in the Nashville Airport I was going to go to a phone to call my family to pick me up. And the voices came to me and said, "You need to go and you need to make a scene and yell, and scream, and praise God in the middle of the baggage claim area in Nashville Airport." But I really loved God and I thought God—
SID: So you were willing to do anything for God. I wish, even though it was the wrong voice, I wish more Christians would be willing to do whatever God said. So they picked him up obviously. He's diagnosed schizophrenic. He's told in a few years he'll be in a catatonic state. He goes home to be with his family and his mother insists he go to a little Assembly of God Church.
SID: So my guest, Nick Griemsmann, had incurable schizophrenia. Nick, what is like to have schizophrenia?
NICK: Sid, if you could imagine, if you take a vice, a metal vice with spikes in it, and if you take this vice and you put it on your head like a helmet and then you start screaming in your head evil profane things, blaspheming God, you know, different things like that, the blasphemy, the yelling in the head to kill yourself, that there's no hope, and this cap would be on your head, and they tell you that it will never leave.
SID: So you go to this Assembly of God Church, you go up to the altar and someone begins to pray for you. What happened?
NICK: A nice man and his wife, they were praying over me and this spiritual force, I felt it, it lifted out of my head that night. It just lifted out of my head and at that moment I knew, I knew—
SID: What did you actually know? When this spiritual force lifted, what were, did you know?
NICK: Well I knew two things. One, that I was completely healed of schizophrenia at that moment. But two, I knew that there was some sort of evil nest of some type of spiritual force that some of it actually left, and I had hoped that I could pursue Jesus to receive my complete deliverance.
SID: So that was your first hope after all the stuff you went through. Okay. So you, step by step, the Holy Spirit directed you to do different things. I'm going to take you to your parents' swimming pool. What, tell me what the Holy Spirit was teaching you and what you were doing?
"The Spirit of the Lord is on me, because he has anointed me to preach good news to the poor. He has sent me to proclaim freedom for the prisoners and recovery of sight for the blind, to release the oppressed, to proclaim the year of the Lord's favour". Luke 4 verse 18
***********************************************************************************
We read every request received through our CONTACT US facility and will endeavour to be faithful in prayer to bring these requests before God as they are received. But please do not expect personal correspondence to be entered into. The purpose in publishing copies of the Weekly Encourager on the Homepage is to make available important subjects which offer Scriptural advice, help, insight and encouragement on how to trust the Lord Jesus Christ to defeat schizophrenia. Please supply enough, clear facts when describing a person's personal need and seek local Christian support where you live to engage a prayer force necessary to bring the defeat of the bondage and the enjoyment of freedom from Jesus Christ.

PRAY UNTIL SOMETHING HAPPENS
Schizophrenia, help for schizophrenia, hope for schizophrenia, healing for schizophrenia, understanding schizophrenia, schizophrenia insights, schizophrenia hell, schizophrenia torment, schizophrenia defeated, schizophrenia pain