THE LORD JESUS CHRIST IS STILL THE ONLY SAVIOUR, HEALER AND DELIVERER THROUGHOUT THE WORLD WHERE 1 IN EVERY 100 PEOPLE IN EVERY NATION SUFFER FROM SCHIZOPHRENIA!
ON THIS PAGE READ FOUR GLORIOUS TESTIMONIES OF WONDERFUL FREEDOM BESTOWED BY THE SON OF GOD
(Testimony 1, Testimony 2, Testimony 3, Testimony 4)
AND ACCESS ENCOURAGERS ON HOW TO DEFEAT THE MOST SEVERE MENTAL BONDAGE OF ALL
(The website seeks to honour the Name of the Lord Jesus Christ and share powerful testimonies of people who have been set free).
THE FULL WEB SITE CONTENT IS NOW AVAILABLE IN 90 LANGUAGES AS SHOWN BELOW. PLEASE SELECT YOUR CHOSEN LANGUAGE IN THE DROP-DOWN BOX ABOVE.
Afrikaans, Albanian, Arabi, Armenia, Azerbaijan, Basqu, Belarusia, Bengal, Bosnian, Bulgarian, Catalan, Cebuano,Chichewa, Chinese, Croatian, Czech, Danish, Dutch, English, Esperanto, Estonian, Filipino, Finnish, French, Galician, Georgian, German, Greek, Gujarati, Haitian Creole, Hausa, Hebrew, Hindi, Hmong, Hungarian, Icelandic, Igbo, Indonesian, Irish, Italian, Japanese, Javanese, Kannada, Kazakh, Khmer, Korean, Lao, Latin, Latvian, Macedonian, Malagasy, Malay, Malayalam, Maltese, Maori, Marathi, Mongolian, Myanmar (Burmese), Nepali, Norwegian, Persian, Polish, Portuguese, Punjabi, Romanian, Russian, Serbian, Sesotho, Sinhala, Slovak, Slovenian, Somali, Spanish, Sundanese, Swahili, Swedish, Tajik, Tamil, Telugu, Thai, Turkish, Ukrainian, Urdu, Uzbek, Vietnamese, Welsh, Yiddish, Yoruba, Zulu

CELEBRATING 28 YEARS OF FREEDOM SINCE THE POWER OF THE NAME OF THE LORD JESUS CHRIST SET ME FREE FROM 26 YEARS OF SCHIZOPHRENIA!
"I will proclaim your mighty acts,
O sovereign Lord." Psalm 71:16




Before deliverance and healing


WEEKLY
ENCOURAGER
24 MARCH 2019





After deliverance and healing
SCRIPTURAL ADVICE, HELP AND INSIGHT ON HOW TO TRUST THE LORD JESUS CHRIST TO DEFEAT SCHIZOPHRENIA FROM JAMES STACEY NOW IN HIS 29th YEAR OF FREEDOM FROM SCHIZOPHRENIA AND OVER 31 YEARS OFF ALL ANTI-PSYCHOTIC MEDICATION
CLICK BELOW TO SEE AND HEAR HOW THE LORD JESUS CHRIST
SET JAMES FREE AFTER 26 LONG YEARS OF SCHIZOPHRENIA
When God heals and sets free it lasts
For Part 1 click the left image below: 11,982 views Part 2 click the right image below: 8,080 views
USE THE POWER OF THE SUPERNATURAL WEAPON OF PRAYER WITH THE AUTHORITY OF A FAITH THAT COMMANDS AS WELL AS ASKS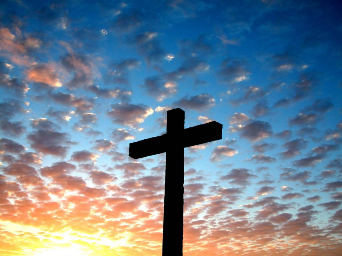 THIS WEEK'S SELECTED BIBLE READING IS MATTHEW CHAPTER 12: Key verses 22-33:
Jesus and Beelzebub: Then they brought him a demon-possessed man who was blind and dumb, and Jesus healed him, so that he could both talk and see. All the people were astonished and said, "Could this be the Son of David?" But when the Pharisees heard this, they said, "It is only by Beelzebub the prince of demons, that this fellow drives out demons." Jesus knew their thoughts and said to them, "Every kingdom divided against itself will be ruined, and every city or household divided against itself will not stand. If Satan drives out Satan, he is divided against himself. How then can his kingdom stand? And if I drive out demons by Beelzebub, by whom do your people drive them out? So then, they will be your judges. But if I drive out demons by the Spirit of God, then the kingdom of God has come upon you. Or again, how can anyone enter a strong man's house and carry off his possessions unless he first ties up the strong man? Then he can rob his house. He who is not with me is against me, and he who does not gather with me scatters. And so I tell you, every sin and blasphemy will be forgiven men, but the blasphemy against the Spirit will not be forgiven. Anyone who speaks a word against the Son of Man will be forgiven, but anyone who speaks against the Holy Spirit will not be forgiven, either in this age or in the age to come. Make a tree good and its fruit will be good, or make a tree bad and its fruit will be bad, for a tree is recognised by its fruit."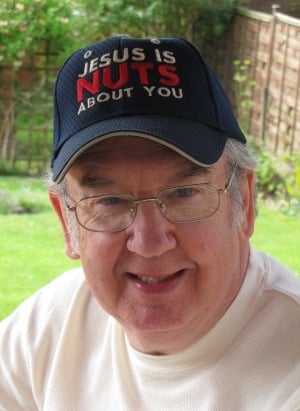 It is a matter of great concern today that help to deliver Christians suffering with schizophrenia is very thin on the ground. Those who turn their hand to set free captives often have no real idea of the strong power behind the bondage and have been known to deepen the entrenchment as they have engaged in attempts to drive out the demons behind the condition.
What a judgment on the Christian church which is so slow to come to your rescue! While the greater majority are unsure that mental bondage is something that falls within the power of Jesus to deliver – others sally forth in their own power eager to attempt to drive out demonic intruders without knowing the right designated authority from Christ. Even those who have previously practised deliverance successfully have "lost it" in their attempts to set free a believer held by schizophrenia.
You may be in a church where you are receiving support and prayer in an endeavour to defeat schizophrenia. The pastor, church leaders and members of the fellowship really love you in Christ. They want nothing more than to see you get your life back and the bondage robbing your life at present expelled for good. But very little progress is being achieved to get you there all because of ignorance and fear about the real demonic root of schizophrenia.
I guess you feel a little like I do. What on earth is the church doing to set the captives free through the power that Jesus sent down on his church over 2000 years ago? Why are the problems of mental illness left unfaced and remain a huge mountain to scale? And what is this mistaken belief that the sphere of the mentally ill is the sacred ground only of the psychiatrist and medical profession?
We need to pray earnestly –
"Lord God and loving Heavenly Father, in the name of your Son and our Saviour, the Lord Jesus Christ, please awaken your redeemed people to do what he did – to preach good news to the poor, to bind up the broken-hearted, to proclaim freedom for the captives and release for the prisoners. Create heart-felt desire to be filled with the power of your Holy Spirit to minister deliverance and healing to those held captive in demonic mental bondages. Forgive us that for far too long we have deprived so many of the freedom you came to give them because of our ignorance, fear and lack of faith. Be glorified more in our world as the Saviour you really are both from the power of sin and Satan. March forward as the great Deliverer of evil mental bondages at present among your own people. We ask this in the Name of Jesus. Amen".
It is my firm belief that because of the horrendous Satanic entanglement behind schizophrenia, every person suffering the bondage needs help to come through. Every Christian should have a deliverance minister or group of ministers. You need unfailing, effective prayer support and help to overcome a spiritual strongman much more powerful than addiction to alcohol, drugs, sexual perversion or even Satanic ritual abuse. "The Schizophrenia deliverance is the deepest, most involved and most determined deliverance we have encountered," wrote Ida Mae Hammond. I understand what she is talking about – and pray you have some insight into the statement.
I have to admit that although I was sealed by the Holy Spirit following conversion to Jesus at the age of 14, there were at least two occasions when I completely "lost it". In other words, my behaviour was such that you would have thought that the powers of hell and Satan's kingdom were dictating control of my life. We like to have tidy definitions of what we believe and that is necessary. Sometimes things happen that do not fall inside those tidy statements. That is how it was in my life right then. I was on those occasions not in possession of my own life and evil seemed to be triumphing in me - yes, as a born-again Christian.
You would have thought that I was possessed for a short while by the same evil forces at work in the man we know as the Gadarene demoniac. He was totally out of control with demons ruling in him. My behaviour - thank God it did not last - shattered the commonly held view about the difference between a Christian being demonised and demon possession. I hasten to add that the Lord Jesus Christ was in overall charge of my life even in these bizarre moments. He was not going to see me defeated, and to this end never left me. The power of his blood shed for me won the day! No-one – not even powers of darkness – can snatch us out of the hands of Jesus.
It is so important for you to be able to use the weapon of prayer in your fight to be free and to know how to command with the authority of faith in Christ for demons to be expelled. It goes without saying that anyone in the role of a deliverance minister seeking to help you must possess that same knowledge, too. Learning "to pray in the Spirit on all occasions with all kinds of prayers and requests" enables you to wield the weapon of prayer with terrible effect. (see Ephesians 6: 10-20).
Though you may find praying in the Spirit difficult because of passivity caused through being on medications, you have to persevere – for your survival depends on it. At some stage, at some time, you are going to need the effective prayers of God's people to bring you out into freedom.
To have Christians praying for you continually affords the best protection and progress. But you also have to do your own praying. It is your vital breath. You are in a spiritual battle and prayer is your only life-line to God. Fight the good fight of faith with all your might. Engage all the resources of heaven into your battle. Fight on in the Name of Jesus, your Strong Deliverer and YOU WILL COME THROUGH TO PRAISE HIS NAME!
FOR FURTHER READING - See Archive File
---
WEEKLY ENCOURAGER 31 MARCH 2019
After Deliverance From Schizophrenia, What Next?
The question raised by our subject this week does not cross your mind if you are a Christian schizophrenic. Until you have been delivered by Jesus Christ, the preoccupation with the insanity of schizophrenia does not allow you the luxury of making right life choices. But once the freedom of Jesus has burst wide the prison gates and freed your captive mind, you can think as soundly as anyone else!
The Gadarene demoniac was so possessed and controlled by hordes of evil spirits that he never once thought of what he would do with his life. After Jesus drove out the entrenched intruders and restored him to "his rightful mind", he was totally transformed and returned to full control of his mental powers. He knew immediately what he now wanted to do – to join the close ranks and be a follower of Jesus. Transformation indeed!
The power of Jesus to deliver and heal is seen at its best in this incident recorded in the gospels. How grateful we are to the Lord Jesus for stepping onto the shore of the land of the Gadarenes. For if ever there was a man in need of being healed, it was this man. No need to look any further for evidence that demons can inhabit and control a person – here it is. Made in the image of God, but deprived of a freedom to live life, he was in the grip of Satan himself.
He got his life back that day. He no longer had to keep on living in the caves ostracised from his community. Those who always feared what he might do no longer needed to bind him up in chains, though that only worked for a time. I hope the people who had banished him from their presence were now pleased to see him as a free man! You can't imagine the joy of such freedom unless it has happened to you. The words "transformation" and "restored" fall short to describe what the wonderworking power of Jesus achieves.
---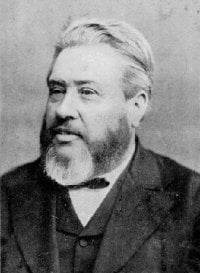 A Voice from The Past - Charles Haddon Spurgeon - To Move You Forward with God in 2019:
"Many saints are content to live like men in coal mines, who see not the sun. Tears mar their faces when they might anoint them with celestial oil. Satisfied I am that many a believer pines in a dungeon when he might walk on the palace roof, and view the goodly land.
Rouse thee, O believer, from thy low condition! Cast away thy sloth, thy lethargy, thy coldness, or whatever interferes with thy chaste and pure love to Christ. Make Him the source, the centre, and the circumference of all thy soul's range of delight. Rest no longer satisfied with thy dwarfish attainments. Aspire to a higher, a nobler, a fuller life. Upward to heaven! Nearer to God!
---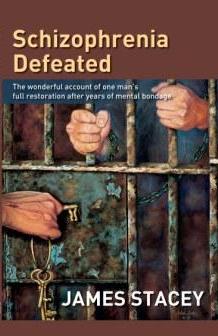 TO CELEBRATE GOD'S GOODNESS AND FAITHFULNESS SINCE 1990 WE ARE MAKING THE BOOK "SCHIZOPHRENIA DEFEATED" OBTAINABLE AT HALF THE USUAL COST OF £7.50, NAMELY £3.75. Normal postage rates for the country of origin of orders will remain the same.
BOOK RECOMMENDATIONS
"A thorough and honest look at both the illness and the healing. Helpful both for sufferers and those trying to help them. A strong Christian book which I would recommend". Gillian 2/10/2015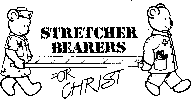 "A road map to victory for every person diagnosed with schizophrenia - every psychiatrist and counsellor needs to read it." Peter Laue, of Stretcher Bearers For Christ, USA

---
Many books on leadership and ministry are written from the point of view of success and strength. In Sustaining Leadership Paul Swann writes out of the raw experience of failure, getting to the heart of who we are as leaders rather than what we do. From this, he offers both hope and practical resources for sustaining effective long-term ministry, looking at self-care, balance and healthy ministry, feasting on divine love, and more. As he says, this is the best gift we can offer those we serve.
Find out more and order Paul's excellent book HERE
This courageous, raw and inspiring book is a 'must read' for any who long to live in the fullness God intends for us, amidst the realities and challenges of everyday life. A 'how to' walk the Truth of God's strength in our weakness. I wish I had had this treasure twenty years ago! Alina Clarke
---
IF YOU HAVE NEVER INVITED JESUS CHRIST INTO YOUR LIFE, AND WISH TO, DO PRAY THE FOLLOWING PRAYER WITH ALL YOUR HEART: "Lord God Almighty, I approach you in the name of your Son, Jesus Christ. I know I have sinned in my thoughts, words and actions. There are so many good things I have not done. There are so many sinful things I have done. I am truly sorry for the sinfulness in my life, but most of all I acknowledge the sin that separates me from you. I accept the death of Jesus on the Cross to redeem me and extend the gift of eternal life. Gratefully, I give my life back to you as I now ask you to come into my life. Come in as my Saviour and Lord and cleanse me. Come in as my Lord to control me. Come with the strength of your grace and the power of your Spirit to defeat the evil spirit of schizophrenia that troubles me. Now you have set my spirit free, pour your delivering and healing power into my life as I take authority in the name of Jesus through the power of his blood over the intruding force. I assert your ownership of my life and resist any legal right that the devil seeks to hold over my life and bind up and expel any evil presence. I believe that my mind can be completely set free and my whole life enjoy the total freedom of Jesus. Amen".
---
WHEN I'M BACK ON MY FEET AGAIN!!

God is always working to get us "back on our feet again." He is well able to do it for YOU.

This video by Canton Junction from Godtube is sent out to all our website visitors who long for freedom over schizophrenia.

Receive sure and certain HOPE from Jesus Christ that He is moved with compassion to bring you through your present struggles and establish you "back on your feet again" in His victorious life and freedom.

"If you hold to my teaching, you are really my disciples. Then you will know the truth, and the truth will set you free," said Jesus (John 8:31-32).
---
ORDER SCHIZOPHRENIA DEFEATED
BOOK & DVD ONLINE NOW


To the Jews who had believed him Jesus said: "If you hold to my teaching, you are really my disciples. Then you will know the truth, and the truth will set you free." John 8:31
---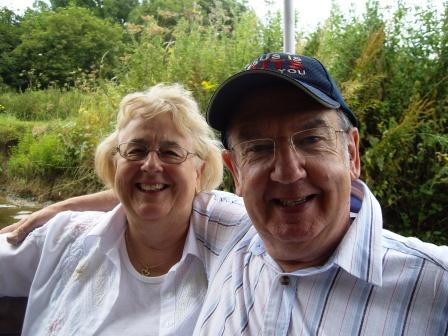 A warm welcome to our world ministry of offering real hope to schizophrenics and anyone mentally assailed.
Our website Pray Until Schizophrenia Heals exists to proclaim with a trumpet voice that the love and victory of Jesus Christ is today's only answer out of mental bondage into lasting joyous freedom.
For 26 long years, I was enslaved in a schizophrenic mental prison house until in 1990 Jesus Christ delivered me and two minutes later healed my mind. It took a further 12 years to return to life as I knew it before the illness dawned in 1964.
In 2004, I released my life story, Schizophrenia Defeated, detailing a long, hard prayer battle into freedom in order to give hope, new understanding of the disease and a new strategy to unlock the gates of insanity of this invisible enemy.
It is our prayer that as you view our site, you will sense something of the compassion of Jesus which fills our hearts and lives to spread the message that His love and power can still bring His glorious freedom TODAY no matter how helpless and hopeless you may feel life has become.

With our love and prayers
James and Tina Stacey
---
We are told in the book of Acts, chapter 2, verse 17, that "... your old men shall dream dreams." The painting by the artist Rebekah Laue is a portrayal of her husband's prophetic dream. She pondered the dream for many years before she was able to capture it's essence on canvas.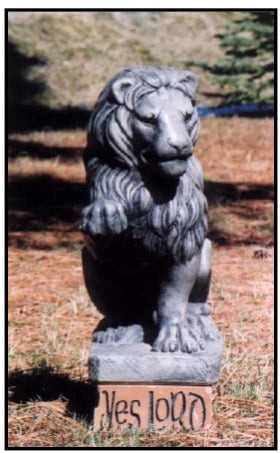 In his dream, Peter saw a rock wall with an ordinary stick lying nearby. He was prompted to pick it up and beat vigorously on the wall. Nothing happened! Then he saw a lion's paw at his feet. He dropped the stick, picked up the paw and barely touched the wall. As he did, the wall began to crumble.

Peter awoke weeping and trembling as he experienced new authority, purpose, power, and confidence streaming into every fiber of his being. In lieu of a lion's paw he has acquired a real sword, which he now uses in spiritual combat.

The stick is symbolic of man using his own strength and wisdom to tear down strongholds. The rock wall is symbolic of those walls around our hearts that imprison us and cause us to be isolated from God and one another.

The Hebrew letters on the rocks represent strongholds such as hate, anger, revenge, rebellion, witchcraft, bitterness, pride, fear, unbelief, unforgiveness, lust, idolatry, greed, gluttony, jealousy, self-pity, legalism, and man's traditions.

The sword issuing from the lion's mouth is the Sword of the Lord, which is the Word of God. The lion portrays Jesus Christ as revealed in the book of Revelation, chapter 5: "... Behold, the Lion of the tribe of Judah, the Root of David, has prevailed..."

The truth in the painting shall march throughout the land like a banner and confront the strongholds that imprison us. Has God singled you out to carry that banner and address those strongholds? Before saying YES or NO, count the cost or the opportunity lost! TAKE A STAND! TAKE BACK THE LAND!

For more insight and information go to www.stretcherbearers.com
---
FREEDOM!

Listen in to a service in Armenia, Colombia where James speaks about the joy of being free after 26 years of bondage to schizophrenia - supported by his wife Tina who prayed him through.
(Length 1 hour 45 mins with translation. Our translator, Anita Keith-Gillon is pictured right)
---
A letter has been received from a Christian in Papatoetoe, New Zealand stating:
"I am a fan of your Weekly Encourager for it exposes the underlying causes of schizophrenia whereas most other websites on the subject matter do not".
All Things Are Possible Through Believing Prayer

Celebrating 28 Years of deliverance and healing from schizophrenia through the resurrection power of the Lord Jesus Christ on May 7th 2018. Not only has the Saviour of the world defeated Satan and the demonic bondage but He continues to impart His power to maintain and enlarge the freedom He brings.

When God sets free His freedom BRINGS LASTING VICTORY!

Click the video clip - right

---
Weekly Encourager archive - please click below to choose your title
2019
17 MAR Tina Finds It Hard To Cope (Chapter 11 of Schizophrenia Defeated)
10 MAR How To Pray Effectively For The Protection And Freeing Of Your Mind
3 MAR Jesus Christ Imparts His Divine Light And Truth To Conquer Schizophrenia
24 FEB Taking On The Light Yoke Of Jesus Christ Helps Defeat The Burden Of Schizophrenia
17 FEB How God Arranged A Lasting Love Match Strong Enough To Destroy 26 Years Of Schizophrenia
10 FEB How To Get Refreshing Sleep From The Lord Jesus Christ Instead Of Endless Galloping Thoughts
3 FEB The Mind Of The Spirit Overcoming The Schizophrenia Mind
20 & 27 JAN Prayer Power Breaking Through Schizophrenia's "Gates Of Brass And Bars Of Iron"
13 JAN "LORD JESUS CHRIST, Give Us More Psychiatrists Who Love You And Are Guided By You"
6 JAN The Evil Spirit Of Schizophrenia Must Be Driven Out - By You Or Someone Else!
2018

23 & 30 DEC Look Beyond Christmas To The Triumph Of Jesus Christ, God's Son, For You On The Cross At Calvary
16 DEC Jesus Only - And His Wondrous Love - Is The Reason For The Season
9 DEC "Lord, My Deliverer, I Cry Out To You Again And Again"
2 DEC Tell It Out To The World - "Jesus Christ Has Defeated Schizophrenia..."
25 NOV Jesus Christ Gives Both Encouragement And Endurance As You Fight To Defeat Schizophrenia
18 NOV The Light Of The Life Of Jesus Christ Is The Strong Deliverer Of Schizophrenia
11 NOV "Fighting For My Sanity Was A Life And Death Struggle" by Peter Laue
28 OCT & 4 NOV Esteem Proven Medical Theory But Look Only To Jesus Christ For Your Freedom
21 OCT Prayer Power Breaking Through Schizophrenia's "Gates Of Brass And Bars Of Iron"
14 OCT Allow God To Free Your Tightly Closed Mind To The Schizophrenia Deliverance
7 OCT Away With The Stigma Of Talking About Schizophrenia
30 SEP Anchor Your Faith In The Lord Jesus Christ And You Will Never Lose Hope
23 SEP The Faith By Which You See Jesus Christ Inspires Hope To Conquer And Love To Endure
16 SEP "I Sought The Lord And He Answered Me; He Delivered Me From All My Fears"
9 SEP God Can Free You Of Schizophrenia And Restore All Your Lost Years
2 SEP Praising God Is A Mighty Weapon In Driving Out Schizophrenia
26 AUG The Battle Raged To Destroy Me (Chapter 3 of Schizophrenia Defeated)
19 AUG God's Victory Over Schizophrenia Was Purchased On Calvary's Cross For You
12 AUG Meeting God Early Will Keep Advancing Your Fight To Become Free Of Schizophrenia
5 AUG Jesus Said: "I Am The Way And The Truth And The Life"
29 JUL When You Are Ready To Say, "Lord Jesus Christ, I Believe You Are Able To Do This", Your Triumph Over Schizophrenia Is Assured
22 JUL The Deeper You Advance In Prayer With Jesus Christ The Easier It Becomes To Defeat Schizophrenia
15 JUL When Enough People Pray Enough Time Your Deliverance From Schizophrenia Is Near
8 JULY "The Battle Belongs To The Lord" Conference - Chapter 8 from Schizophrenia Defeated
1 JULY When The Nest Of Demons Of Schizophrenia Get The Message You Mean Business In Driving Them Out
24 JUNE Boldly Pleading The Blood Of Christ Hastens Your Schizophrenia Deliverance
17 JUNE A Strong Devotional Life With Jesus Christ Releases Power To Defeat Schizophrenia
10 JUNE The Wedding Day Spills Over With Rejoicing
3 JUNE "Delivered And Healed Within Minutes" (Extract Of Chapter 9 From Schizophrenia Defeated)
27 MAY "I Greatly Admire Schizophernics Pushing Through To Full Freedom"
20 MAY Assert The Ownership Of Jesus Christ Over Your Life To Every Demonic Voice
13 MAY The Indwelling Spirit Of Jesus Christ Will Not Allow You To Quit
6 MAY "That Chair - The Happening Place". Guest writer Peter Laue
29 APR God's Guidng Hand Is Mighty As You Fight Schizophrenia's Untried Way
22 APR Overcoming Your Reluctance To Make A Friend Help You Through Schizophrenia Could Well Lead To Freedom
8 & 15 APR Celebrate The Risen Life Of Jesus Each Day - Not Just At Easter
1 APR He's Alive, He's Alive, He Is Risen!!
25 MAR Jesus Our Chief Intercessor - part 2 by guest writer Apostle Aloysius Kiiza
18 MAR Jesus Our Chief Intercessor, by guest writer Apostle Aloysius Kiiza
11 MAR Prevent Your Heart And Mind Becoming Cold In Its Love To The Lord Jesus Christ
4 MAR Believe That The Lord Jesus Christ Forever Lives To Make Intercession In Heaven For You!
25 FEB Possessing The Power Of Precious Faith Equips You To Defeat Schizophrenia
18 FEB A Lifetime Valentine And Deliverance Minister Rolled Into One
11 FEB Be Determined To Try For Victory Over Schizophrenia At Any Cost
4 FEB When Is The Whole Of The Church Of Jesus Christ - And Not Just A Part ...
28 JAN Prayer Power Breaking Through Schizophrenia's "Gates Of Brass And Bars Of Iron"
21 JAN Boldly Pleading The Blood Of Jesus Christ Hastens Your Schizophrenia Deliverance
14 JAN Becoming Free Ends All The Grief You Suffered With Schizophrenia
7 JAN Thirty Years Off All Anti-Psychotic Medication....
PSALM 96
Sing to the LORD a new song; sing to the LORD, all the earth. Sing to the LORD, praise his name; proclaim his salvation day after day. Declare his glory among the nations, his marvellous deeds among all peoples. For great is the LORD and most worthy of praise; he is to be feared above all gods. For all the gods of the nations are idols, but the LORD made the heavens. Splendour and majesty are before him; strength and glory are in his sanctuary. Ascribe to the LORD, O families of nations, ascribe to the LORD glory and strength. Ascribe to the LORD the glory due to his name; bring an offering and come into his courts. Worship the LORD in the splendour of his holiness; tremble before him, all the earth. Say among the nations, "The LORD reigns." The world is firmly established, it cannot be moved; he will judge the peoples with equity. Let the heavens rejoice, let the earth be glad; let the sea resound, and all that is in it; let the fields be jubilant, and everything in them. Then all the trees of the forest will sing for joy; they will sing before the LORD, for he comes, he comes to judge the earth. He will judge the world in righteousness and the peoples in his truth.
2017
31 DEC Jesus Christ Is Your Freedom Out Of Schizophrenia In 2018 Into His Fulness Of Life
17 & 24 DEC Jesus Christ said: "You are from below; I am from above....."
3 & 10 DEC A Personal Message To Those Helping Christian Schizophrenics Into Freedom
26 NOV Delivered And Healed Within Minutes - Extract From Chapter 9 Of Schizophrenia Defeated
19 NOV God's Victory Over Schizophrenia Was Purchased On Calvary's Cross For You
12 NOV Fixing Your Eyes On The Lord Jesus Christ - Instead Of Schizophrenia - Results In Total Freedom Over The Bondage
5 NOV Learning How To Pray In The Power Of The Holy Spirit
29 OCT Believe That The Lord Jesus Christ For Ever Lives To Make Intercession in Heaven For YOU!
22 OCT Boldly Pleading The Blood Of Christ Hastens Your Schizophrenia Deliverance
15 OCT The Power Of Effective Prayer (Part 2) by Guest Writer Apostle Aloysius Kiiza
8 OCT The Power Of Effective Prayer (Part 1) by Guest Writer Apostle Aloysius Kiiza
24 SEP & 1 OCT How To Prevent Schizophrenia Disintegrating Your Personality
17 SEP Delivered And Healed Within Minutes
10 SEP God's Faithfulness Becoming Your Shield And Rampart
3 SEP The Power Of God's Love Setting A Schizophrenic Totally Free
27 AUG Finding God As Your Refuge And Fortress Equips You To Defeat Schizophrenia
20 AUG Falling In Love With The Lord Jesus Christ Defeats The Madness Of Schizophrenia
13 AUG Why Does It Take So Long For A Christian To Battle Through Schizophrenia On Their Own
6 AUG From Only One Position Is It Safe To Approach And Resist Satan
30 JUL Be Aware When The Powers Of Darkness Are Falling Back
23 JUL Put On The Helmet Of Salvation For Protection
16 JUL Trusting In Jesus With All Your Heart Will Keep Your Sanity And Win Freedom
9 JUL Only The Power Of The Holy Spirit Is Strong Enough To Drive Out And Defeat The Voices Of Schizophrenia
2 JUL The Light Of The Life Of Jesus Christ Is The Strong Deliverer From Schizophrenia
18 & 25 JUN The Faith Strategy God Gave Me To Defeat The Voices Of Schizophrenia
11 JUN Take Hold Of The Word Of God For Mastery of Your Thoughts
4 JUN Why The Church Needs A Fresh Touch Of Pentecost To Rescue Christians From Schizophrenia
28 MAY Learning How To Pray In The Power Of The Holy Spirit
21 MAY Becoming Free Ends All The Grief You Suffered With Schizophrenia
14 MAY Discover The Preciousness Of Faith In Your Pursuit Of Freedom
7 MAY Delivered And Healed Within Minutes (Chapter 9 from Schizophrenia Defeated by James Stacey)
30 APR How To Survive When Schizophrenia Threatens To Steal Your Mind
23 APR The Power Of God's Love - Celebrated In Jesus Christ at Easter And Every Day - Setting a Schizophrenic Totally Free
9 & 16 APR He's Alive, He's Alive, He Is Risen!!
2 APR Assert The Ownership Of Jesus Christ Over Your Life This Eastertime To Every Demonic Voice
26 MAR God's Victory Over Schizophrenia Was Purchased On Calvary's Cross For You!
19 MAR As Easter Approaches We Tell It Out To The World: "Jesus Christ Has Defeated Schizophrenia"
5 & 12 MAR Why Does The Church Trust The Psychiatrist More Than Jesus Christ In Helping Mental Captives
19 & 26 FEB The Faith Strategy God Gave Me To Defeat The Voices Of Schizophrenia
5 & 12 FEB Allow No Place Where Satan Can Say He Was Too Much For You
22 & 29 JAN The Light Of The Life Of Jesus Is The Strong Deliverer Of Schizophrenia
15 JAN Meeting God Early Will keep Advancing Your Fight To Become Free Of Schizophrenia
8 JAN Anchor Your Faith In The Lord Jesus Christ And You Will Never Lose Hope
1 JAN Jesus Is Your Freedom Out Of Schizophrenia In 2017 Into His Fullness Of Life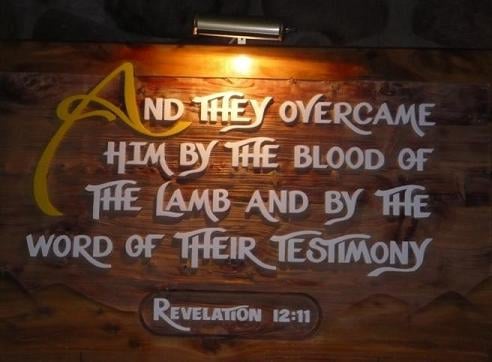 ---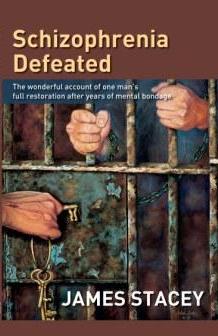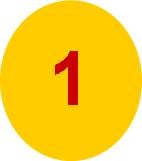 SCHIZOPHRENIA DEFEATED by JAMES STACEY

CLICK ON THE BOOK COVER to read the WHOLE of the book "Schizophrenia Defeated" and celebrate the gift of God's Son, Jesus Christ, who permanently delivered and healed me after 26 years of suffering the schizophrenia bondage. Click on the image - right - to read the book in its Spanish version.

Author's Information:
The book is an autobiography of an amazing deliverance and healing from the evil of schizophrenia after 26 years. It is an inspiring human interest story of triumph and hope over the worst kind of psychotic illness for which there is no present-day medical answer.
The strengths and appeals of the 16 Chapters embrace several thrilling themes:
1. The power of the faithfulness and love of God is supreme
2. The remarkable perseverance and endurance of my first wife Pamela, who died in 1981, and of my present wife, Tina, who were both inspired by God's love in helping me to freedom
3. The relevance of the power of prayer to cast out the demonic bondage, and revelations about the illness which throw light on the burning question - "Is it in the genes or is it demonic?"
4. Here is the answer for the medical world impotent to bring a lasting solution to the illness of schizophrenia
5. There is clear evidence for the church who can't make up its mind whether genuine born-again Christians, like myself, can still have evil spirits enslaving their lives
The account charts my "history" of schizophrenia and how I was affected by rejection in my mother's life from the time of conception. It details life up to teenage years, starting work as a journalist and the outbreak of the illness shortly after leaving Bible College. Visits to psychiatric hospitals, struggles with a growing nest of evil spirits taking up residence in my life and eager to destroy me, the inability of Christians to help me, are all recorded from a memory amazingly preserved by the Holy Spirit despite perpetual onslaught. Self-deliverance and healing by the power of the Holy Spirit within a matter of minutes are graphically described, as is the return to normal life after more than a third of a lifetime in bondage. James
"A road map to victory for every person diagnosed with schizophrenia – every psychiatrist and counsellor needs to read it." Peter Laue of Stretcher Bearers for Christ USA
11 Year-Old Proclaims Jesus Through the Bible - POWERFUL!




Josiah Willis is an 11 year-old with a heart on fire for Christ!




Listen to this AMAZING proclamation of Jesus throughout the entire Bible.




It will leave you in awe and speechless!









READING THROUGH THE BOOK GOD WROTE

Jesus replied: "If anyone loves me, he will obey my teaching. My Father will love him, and we will come to him and make our home with him. He who does not love me will not obey my teaching. These words you hear are not my own; they belong to the Father who sent me." John's Gospel 14: 23-24

The One Year Bible Plan
Appearing Week by Week:
March 22 - 31, 2019

Mar 22 ~ Numbers 33:40-35:34 ~ Luke 5:12-28 ~ Psalm 65:1-13 ~ Proverbs 11:23
Mar 23 ~ Numbers 36:1-Deuteronomy 1:46 ~ Luke 5:29-6:11 ~ Psalm 66:1-20 ~ Proverbs 11:24-26
Mar 24 ~ Deuteronomy 2:1-3:29 ~ Luke 6:12-38 ~ Psalm 67:1-7 ~ Proverbs 11:27
Mar 25 ~ Deuteronomy 4:1-49 ~ Luke 6:39-7:10 ~ Psalm 68:1-18 ~ Proverbs 11:28
Mar 26 ~ Deuteronomy 5:1-6:25 ~ Luke 7:11-35 ~ Psalm 68:19-35 ~ Proverbs 11:29-31
Mar 27 ~ Deuteronomy 7:1-8:20 ~ Luke 7:36-8:3 ~ Psalm 69:1-18 ~ Proverbs 12:1
Mar 28 ~ Deuteronomy 9:1-10:22