THE LORD JESUS CHRIST IS STILL THE ONLY SAVIOUR, HEALER AND DELIVERER THROUGHOUT THE WORLD WHERE 1 IN EVERY 100 PEOPLE IN EVERY NATION SUFFER FROM SCHIZOPHRENIA!
ON THIS PAGE READ FOUR GLORIOUS TESTIMONIES OF WONDERFUL FREEDOM BESTOWED BY THE SON OF GOD
(Testimony 1, Testimony 2, Testimony 3, Testimony 4)
AND ACCESS ENCOURAGERS ON HOW TO DEFEAT THE MOST SEVERE MENTAL BONDAGE OF ALL
(The website seeks to honour the Name of the Lord Jesus Christ and share powerful testimonies of people who have been set free).
THE FULL WEB SITE CONTENT IS NOW AVAILABLE IN 90 LANGUAGES AS SHOWN BELOW. PLEASE SELECT YOUR CHOSEN LANGUAGE IN THE DROP-DOWN BOX ABOVE.
Afrikaans, Albanian, Arabi, Armenia, Azerbaijan, Basqu, Belarusia, Bengal, Bosnian, Bulgarian, Catalan, Cebuano,Chichewa, Chinese, Croatian, Czech, Danish, Dutch, English, Esperanto, Estonian, Filipino, Finnish, French, Galician, Georgian, German, Greek, Gujarati, Haitian Creole, Hausa, Hebrew, Hindi, Hmong, Hungarian, Icelandic, Igbo, Indonesian, Irish, Italian, Japanese, Javanese, Kannada, Kazakh, Khmer, Korean, Lao, Latin, Latvian, Macedonian, Malagasy, Malay, Malayalam, Maltese, Maori, Marathi, Mongolian, Myanmar (Burmese), Nepali, Norwegian, Persian, Polish, Portuguese, Punjabi, Romanian, Russian, Serbian, Sesotho, Sinhala, Slovak, Slovenian, Somali, Spanish, Sundanese, Swahili, Swedish, Tajik, Tamil, Telugu, Thai, Turkish, Ukrainian, Urdu, Uzbek, Vietnamese, Welsh, Yiddish, Yoruba, Zulu

CELEBRATING 28 YEARS OF FREEDOM SINCE THE POWER OF THE NAME OF THE LORD JESUS CHRIST SET ME FREE FROM 26 YEARS OF SCHIZOPHRENIA!
JESUS ONLY - AND HIS WONDROUS LOVE - IS THE REASON FOR THE SEASON
THIS WEEK'S SELECTED BIBLE READING IS JOHN'S GOSPEL CHAPTER 8: Key Verses 12-59
THE VALIDITY OF JESUS' TESTIMONY: When Jesus spoke again to the people, he said, "I am the light of the world. Whoever follows me will never walk in darkness, but will have the light of life." The Pharisees challenged him, "Here you are, appearing as your own witness; your testimony is not valid." Jesus answered, "Even if I testify on my own behalf, my testimony is valid, for I know where I came from and where I am going. But you have no idea where I come from or where I am going. You judge by human standards; I pass judgment on no-one. But if I do judge, my decisions are right, because I am not alone. I stand with the Father, who sent me. In your own Law it is written that the testimony of two men is valid. I am one who testifies for myself; my other witness is the Father, who sent me."
Then they asked him, "Where is your father?" "You do not know me or my Father," Jesus replied. "If you knew me, you would know my Father also." He spoke these words while teaching in the temple area near the place where the offerings were put. Yet no-one seized him, because his time had not yet come.
Once more Jesus said to them, "I am going away, and you will look for me, and you will die in your sin. Where I go, you cannot come." This made the Jews ask, "Will he kill himself? Is that why he says, 'Where I go, you cannot come'?"
But he continued, "You are from below; I am from above. You are of this world; I am not of this world. I told you that you would die in your sins; if you do not believe that I am the one I claim to be, you will indeed die in your sins."
"Who are you?" they asked. "Just what I have been claiming all along," Jesus replied. "I have much to say in judgment of you. But he who sent me is reliable, and what I have heard from him I tell the world."
They did not understand that he was telling them about his Father. So Jesus said, "When you have lifted up the Son of Man, then you will know that I am the one I claim to be, and that I do nothing on my own but speak just what the Father has taught me. The one who sent me is with me; he has not left me alone, for I always do what pleases him." Even as he spoke, many put their faith in him.
The Children of Abraham
To the Jews who had believed him, Jesus said, "If you hold to my teaching, you are really my disciples. Then you will know the truth, and the truth will set you free." They answered him, "We are Abraham's descendants and have never been slaves of anyone. How can you say that we shall be set free?"
Jesus replied, "I tell you the truth, everyone who sins is a slave to sin. Now a slave has no permanent place in the family, but a son belongs to it for ever. So if the Son sets you free, you will be free indeed. I know you are Abraham's descendants. Yet you are ready to kill me, because you have no room for my word. I am telling you what I have seen in the Father's presence, and you what you have heard from your father."
"Abraham is our father," they answered. "If you were Abraham's children," said Jesus, "then you would do the things Abraham did. As it is, you are determined to kill me, a man who has told you the truth that I heard from God. Abraham did not do such things. You are doing the things your own father does."
"We are not illegitimate children," they protested. "The only Father we have is God himself."
The Children of the Devil
Jesus said to them, "If God were your Father, you would love me, for I came from God and now am here. I have not come on my own; but he sent me. Why is my language not clear to you? Because you are unable to hear what I say. You belong to your father, the devil, and you want to carry out your father's desire.
"He was a murderer from the beginning, not holding to the truth, for there is no truth in him. When he lies, he speaks his native language, for he is a liar and the father of lies. Yet because I tell the truth, you do not believe me! Can any of you prove me guilty of sin? If I am telling the truth, why don't you believe me? He who belongs to God hears what God says. The reason you do not hear is that you do not belong to God."
The Claims of Jesus About Himself
The Jews answered him, "Aren't we right in saying that you are a Samaritan and demon-possessed?" "I am not possessed by a demon," said Jesus, "but I honour my Father and you dishonour me. I am not seeking glory for myself; but there is one who seeks it, and he is the judge. I tell you the truth, if anyone keeps my word, he will never see death."
At this the Jews exclaimed, "Now we know that you are demon-possessed! Abraham died and so did the prophets, yet you say that if anyone keeps your word, he will never taste death. Are you greater than our father Abraham? He died, and so did the prophets. Who do you think you are?"
Jesus replied, "If I glorify myself, my glory means nothing. My Father, whom you claim as your God, is the one who glorifies me. Though you do not know him, I know him. If I said I did not, I would be a liar like you, but I do know him and keep his word. Your father Abraham rejoiced at the thought of seeing my day; he saw it and was glad."
"You are not yet fifty years old," the Jews said to him, "and you have seen Abraham!" " I tell you the truth," Jesus answered, "before Abraham was born, I am!" At this, they picked up stones to stone him, but Jesus hid himself, slipping away from the temple grounds.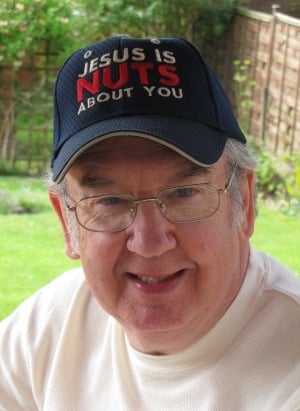 Christmastime is the unique celebration of God's gift of His Son, Jesus Christ to our world – the best news of love we shall ever receive and the only enduring news to land us on heaven's happy shore.
Do give some thought wherever you are in the world during this special season of the year to the fact that the one and only true God who created you loves you with "an everlasting love".
The favourite Bible verse of countless Christian believers is on their hearts today – "For God so loved the world that he gave his one and only Son that whoever believes in him shall not perish but have eternal life." John 3.16
A song is going around the world that echoes the truth of those words - "I'm special, because God loves me, for He sent His best gift of Jesus to the world to save me ..."
Knowing that God himself loves you can change your whole life. Just think of it – you are so precious to God that He sent His Son to our world in order that you might have everlasting life.
The whole human race needed redeeming. Our first forefather, Adam transgressed against God and sin came into our world from that moment. We needed a Saviour to redeem us and restore us. Knowing our plight, God sent Jesus to bring us back to Himself and in dying for us He opened up the way of everlasting life.
The biggest turmoil in our whole world today is not because of the economic uncertainty, but is because of the presence of sin in the human heart. The good news is that Jesus came to forgive us our sin and impart His own life into ours. His powerful love cancels out our sin and also fills the emptiness of our lonely hearts.
The Christmas message, and the message for all of the year, is simply this – that the God and Father of our Lord Jesus Christ sent His one and only Son into our world over 2,000 years ago. To those who accept His wonderful gift by faith receive His Presence into their lives through the abiding Holy Spirit. (John 16: 3-16).
To those Christians suffering with schizophrenia in their minds but are leaning on the love of Jesus in their hearts, here is a word of encouragement. The strong love of Jesus is powerful enough to free you from the bondage and lead you out to enjoy living in the permanent freedom of His love.
Do keep holding on to Jesus however difficult life may be. All the strength and hope you need can be found in Jesus who is committed to bring you through. HE IS STILL A STRONG DELIVERER! SO NEVER LOSE HEART. KEEP ABIDING IN THE STRONG LOVE OF JESUS. RESIST EVERY DARK PRESENCE THAT SEEKS TO ROB YOU OF LIFE ITSELF AND DECLARE THE OWNERSHIP OF JESUS OVER YOU LIFE!
"How great is the love the Father has lavished on us, that we should be called children of God! And that is what we are! The reason the world does not know us is that it did not know him. Dear friends, now we are children of God, and what we will be has not yet been made known. But we know that when he appears, we shall be like him, for we shall see him as he is. Everyone who has this hope in him purifies himself, just as he is pure."
1 John 3: 1-3
CLICK HERE TO READ THE WHOLE OF THE WEEKLY ENCOURAGER IN PDF VERSION TOGETHER WITH A PROCLAMATION OF GOD'S PROTECTION, LEARN SCRIPTURES CHOSEN TO HELP YOU IN YOUR PRAYER BATTLE AND RELEASE PRAYERS OF HOPE IF YOU SUFFER WITH SCHIZOPHRENIA OR NEED TO RECEIVE JESUS CHRIST AS YOUR PERSONAL SAVIOUR
---
WEEKLY ENCOURAGER 23 & 30 December:
Look Beyond Christmas To The Triumph of Jesus Christ, God's Son, On The Cross At Calvary.
How rewarding it is to keep focused this Christmastime on the precious plan of salvation for humanity that moved the heart of God to send His Only Son, Jesus Christ into our world.
For millions throughout the world, this present season will dissipate into nothingness. But for countless others celebrating the dawning of world redemption, their hearts will continue to "rejoice greatly" in Immanuel's coming.
When the shops clear away the surplus Christmas cards and sell off their cheap wrapping paper to quickly parade Valentine cards, the enduring, good news at the heart of Christmas lives on ... and on.
As one Christian preacher said: "You can't compress into the short season of Christmas a celebration which affects every day of the year for those who have welcomed Christ into their hearts!"
To summarise the miraculous birth of Jesus, the apostle Paul stated: "... God was reconciling the world to himself in Christ, not counting men's sins against them." (2 Cor. 5:19) If this isn't true it doesn't matter, but if it is true – as indeed it is – then nothing else matters.
---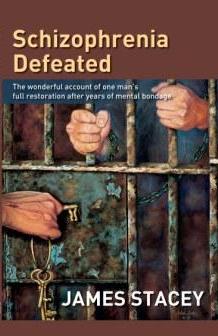 TO CELEBRATE GOD'S GOODNESS AND FAITHFULNESS SINCE 1990 WE ARE MAKING THE BOOK "SCHIZOPHRENIA DEFEATED" OBTAINABLE AT HALF THE USUAL COST OF £7.50, NAMELY £3.75. Normal postage rates for the country of origin of orders will remain the same.
BOOK RECOMMENDATIONS
"A thorough and honest look at both the illness and the healing. Helpful both for sufferers and those trying to help them. A strong Christian book which I would recommend". Gillian 2/10/2015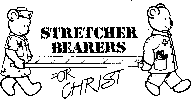 "A road map to victory for every person diagnosed with schizophrenia - every psychiatrist and counsellor needs to read it." Peter Laue, of Stretcher Bearers For Christ, USA

---
Many books on leadership and ministry are written from the point of view of success and strength. In Sustaining Leadership Paul Swann writes out of the raw experience of failure, getting to the heart of who we are as leaders rather than what we do. From this, he offers both hope and practical resources for sustaining effective long-term ministry, looking at self-care, balance and healthy ministry, feasting on divine love, and more. As he says, this is the best gift we can offer those we serve.
Find out more and order Paul's excellent book HERE
This courageous, raw and inspiring book is a 'must read' for any who long to live in the fullness God intends for us, amidst the realities and challenges of everyday life. A 'how to' walk the Truth of God's strength in our weakness. I wish I had had this treasure twenty years ago! Alina Clarke
---
IF YOU HAVE NEVER INVITED JESUS CHRIST INTO YOUR LIFE, AND WISH TO, DO PRAY THE FOLLOWING PRAYER WITH ALL YOUR HEART: "Lord God Almighty, I approach you in the name of your Son, Jesus Christ. I know I have sinned in my thoughts, words and actions. There are so many good things I have not done. There are so many sinful things I have done. I am truly sorry for the sinfulness in my life, but most of all I acknowledge the sin that separates me from you. I accept the death of Jesus on the Cross to redeem me and extend the gift of eternal life. Gratefully, I give my life back to you as I now ask you to come into my life. Come in as my Saviour and Lord and cleanse me. Come in as my Lord to control me. Come with the strength of your grace and the power of your Spirit to defeat the evil spirit of schizophrenia that troubles me. Now you have set my spirit free, pour your delivering and healing power into my life as I take authority in the name of Jesus through the power of his blood over the intruding force. I assert your ownership of my life and resist any legal right that the devil seeks to hold over my life and bind up and expel any evil presence. I believe that my mind can be completely set free and my whole life enjoy the total freedom of Jesus. Amen".
The book is an autobiography of an amazing deliverance and healing from the evil of schizophrenia after 26 years. It is an inspiring human interest story of triumph and hope over the worst kind of psychotic illness for which there is no present-day medical answer.
1. The power of the faithfulness and love of God is supreme
2. The remarkable perseverance and endurance of my first wife Pamela, who died in 1981, and of my present wife, Tina, who were both inspired by God's love in helping me to freedom
3. The relevance of the power of prayer to cast out the demonic bondage, and revelations about the illness which throw light on the burning question - "Is it in the genes or is it demonic?"
4. Here is the answer for the medical world impotent to bring a lasting solution to the illness of schizophrenia
5. There is clear evidence for the church who can't make up its mind whether genuine born-again Christians, like myself, can still have evil spirits enslaving their lives
The account charts my "history" of schizophrenia and how I was affected by rejection in my mother's life from the time of conception. It details life up to teenage years, starting work as a journalist and the outbreak of the illness shortly after leaving Bible College. Visits to psychiatric hospitals, struggles with a growing nest of evil spirits taking up residence in my life and eager to destroy me, the inability of Christians to help me, are all recorded from a memory amazingly preserved by the Holy Spirit despite perpetual onslaught. Self-deliverance and healing by the power of the Holy Spirit within a matter of minutes are graphically described, as is the return to normal life after more than a third of a lifetime in bondage. James
"A road map to victory for every person diagnosed with schizophrenia – every psychiatrist and counsellor needs to read it." Peter Laue of Stretcher Bearers for Christ USA