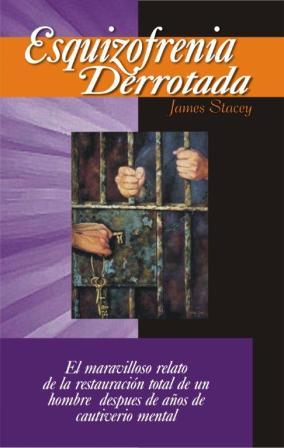 LAUNCH OF SCHIZOPHRENIA DEFEATED IN SPANISH DURING COLOMBIAN TOUR MID-APRIL TO MID-MAY
Download this News Release here

We are pleased to announce that "Schizophrenia Defeated" was launched into the international foreign market in April when it appeared in a much-awaited Spanish edition. The book is now available through this website in most Spanish-speaking countries throughout the world. Please see details below.
The edition is the inspiration of long-serving Colombian missionaries, Anita and Kathleen Keith-Gillon, who, on reading of James' defeat of schizophrenia after 26 years, saw the need to make it available in Spanish in order to point the way to Jesus being the answer to the mental bondage.
The sisters, from New Zealand, helped form a new publishing house, Ediciones Abba Padre S.A.S., along with two Christian friends. "Schizophrenia Defeated" is their first overseas book to roll off the press.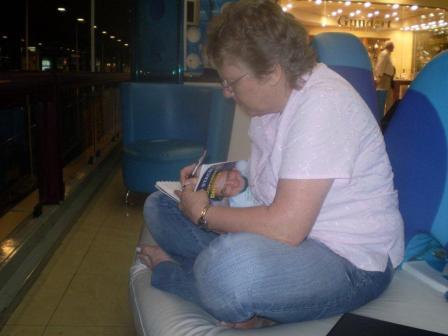 Says Anita: "I bought James' book on a visit to the United Kingdom. During the flight home from Madrid to Colombia, I read it through and was impressed by the Holy Spirit that it ought to be available in Spanish in order to lift up Jesus as the answer for many lives who struggle with the bondage of hearing evil voices suggesting suicide.
Kathleen pointed out: "The translation involved us in a lot of work – but the book is now published and available to many Spanish-speaking needy people, and we feel it has been well worth all the effort. It is already meeting a huge need and will continue to do so."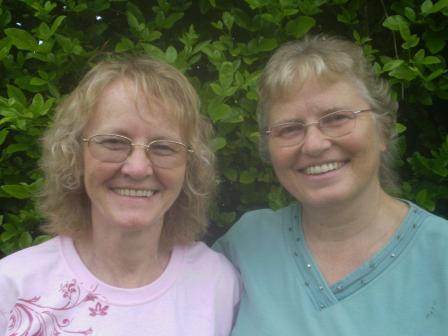 An added feature of the book is the inclusion of a famous diagram of Schizophrenia from the book "Pigs in the Parlour" by Frank and Ida Mae Hammond in which Ida shows the complexities of schizophrenia which she describes as "the deepest, most involved and most determined deliverance that we have encountered."
Says James: "Tina and I really enjoyed our month's mission in Colombia visiting the four cities of Armenia, Pereira, Cali and Palmira giving real hope to those suffering schizophrenia and other mental bondages. I celebrated 20 years of freedom while in Armenia and 22 years off all medication. It was a privilege to commend Jesus as the great Healer/Deliverer to so many.
Orders for "Esquizofrenia Derrotada" can be posted anywhere in Europe for 12.59 euros. Please forward your request in English to this email (click on link) and an Invoice will be raised via PayPal. On receipt of payment, the book will be immediately despatched. (You do not have to own a PayPal account for this transaction).
CLICK HERE TO READ THE FULL REPORT OF JAMES AND TINA'S VISIT TO COLOMBIA - The Ministry Trip Of A Lifetime

Picture captions:
LEFT to RIGHT: after a 2-hour national radio interview in Armenia; with the Printer who produced "Esquizofrenia Derrotada"; Tina trying out a hammock; At the launch of Esquizofrenia Derrotada in the University in Armenia