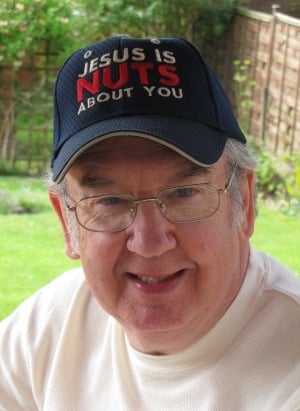 We are pleased to publish these stories to encourage you and tell you more about our ministry.
Our hope is that they will provide both inspiration and insight.
We will continue to add further items as they arise - so do return!
James Stacey
---
Reg Chapman Sees the Promised Revival before dying at 99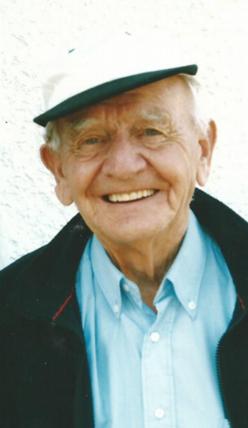 Life-long Christian, Reg Chapman saw the promised Revival spoken over his life on three separate occasions before he went to heaven recently only months away from his 100th birthday.
On the day his daughter-in-law, Ann visited him at the care home, Reg, confined to his room because of stomach upset, greeted her with the words: "Oh Ann, God has been speaking to me. It has been wonderful. He has been showing me what He is going to do."
With his face aglow, he went on: "He is going to move in power and there will be signs and wonders and great miracles. Oh, I don't know where I have been. It has been wonderful."
Ann of Checketts Lane, Worcester said: "Immediately I walked into his room, I was aware of such a sense of the presence of God. Reg said God had shown him that when He pours out His Spirit, Christians are going to fall in love with Jesus again, and people are going to flock to our homes asking how they might come to know Jesus for themselves!"
Reg's son, Dave, said that on three occasions since 1966 his father had received prophecies spoken over him declaring that he would not die before seeing revival. In a house prayer meeting that year, a Christian said to him: "Reg, I believe God has shown me that you will live to be a ripe old age and see revival."
| | |
| --- | --- |
| | |
| | Ann and Dave pictured with Reg |
Dave added: "The prophecy was repeated in 1967 and then in 1974 an American preacher called him out to the front at a meeting and said: 'God is going to extend your life and you will see revival'."
" The day Ann visited my father on 20th January, he had just come out of the experience in which he was allowed to see a coming revival 'in the spirit'. We were thrilled he had had the experience prophesied over his life we had told everyone about. If he had been in the dining room or sitting room at the home, this visitation from God would never have happened. He had to be on his own in his room that day," added Dave.
Reared in the valleys of Wales, Reg came to Christ in the aftermath of the Welsh Revival in 1904.
His sister, Gwen was converted to Christ through hearing George Jeffreys preach in Bristol. Later, Reg's father contacted evangelist Howell Harris who was holding a crusade at Abertillery Rugby Ground to ask if he would come to the family home and pray for his wife who had a heart disorder. He at first refused and said, 'You bring her here'. He later arrived at the door with a Pentecostal pastor and prayed for her in the presence of her husband.
Mrs Chapman was healed by the power of God and when Reg, aged 14, saw his mother walking normally, he declared: "Jesus Christ must be alive today." At first, he had remarked to himself – "there's nothing in this!"
Next morning, she got dressed stating that she was going into town shopping – something she had never done in the 12 years since coming to live in Abertillery. She could now walk up the steep garden path at home located on the edge of a hillside. On hearing of his mother's intent, Reg said: "You can't do that, you will die!" She replied: "I am healed, God has healed me." She went on to live another 37 years after that, passing away at the age of 87.
A memorable funeral service took place at Worcester on Tuesday, 24th March for Reg who passed away peacefully in his sleep on 7th March. Tributes were paid to an outstanding life by his sons Colin, John and Dave. He was referred to as a man with a radiant, joyous testimony.
---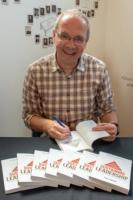 Many books on leadership and ministry are written from the point of view of success and strength. In Sustaining Leadership Paul Swann writes out of the raw experience of failure, getting to the heart of who we are as leaders rather than what we do. From this, he offers both hope and practical resources for sustaining effective long-term ministry, looking at self-care, balance and healthy ministry, feasting on divine love, and more. As he says, this is the best gift we can offer those we serve.
This courageous, raw and inspiring book is a 'must read' for any who long to live in the fullness God intends for us, amidst the realities and challenges of everyday life. A 'how to' walk the Truth of God's strength in our weakness. I wish I had had this treasure twenty years ago! Alina Clarke
Paul Swann trained for ordination in the Anglican Church and served in two growing parishes in the Diocese of Worcester. In 2008, Paul was forced to retire early and spent four years in the wilderness of total fatigue. Since 2012, Paul has begun to offer a new ministry from this place of weakness. He has served as diocesan adviser on spirituality, offers spiritual direction and leads retreats. The insights of this book are drawn from these experiences.
(Right: Paul Swann at the launch of his book, July 2018)
---
"WHEN I FOUND FREEDOM FROM SCHIZOPHRENIA, I GAINED CHRIST HIMSELF" – Bethany Behney
'SCHIZOPHRENIA DEFEATED' IN INDIA
---

Heaven: A New Message from Billy Graham
on the occasion of his 96th birthday: 7 November 2014

"THE CROSS" - BILLY GRAHAM'S
MESSAGE TO AMERICA
---
Jesus still restoring natural life
after over 23 years of established healing

LEFT: James and Tina celebrating 20 years of marriage in Bath in October 2011

The effects and benefits of deliverance and healing were both immediate and immense. Not only was my mind set free, but also my locked-up emotions and the straitjacket around my body dropped off. I felt no restrictions to begin such things like gardening, where the thought of doing the work before was actually more tiring than the work itself. I no longer needed to employ someone to dig over my garden, such a small area that it had become something of a joke with one or two friends, that I needed to engage someone to do the work for me. But in the past, digging had proved a problem to me as I lacked the physical strength. It was far easier for me to ask a gardener to come and do the work while I wrote articles for the New Life newspaper and paid him for his time and effort from the earnings received.

Excerpt from "Delivered and Healed Within Minutes", Chapter 9, page 88

NEWS FLASH

This man from India was delivered from spirits of insanity which kept him bound for 35 years. He would walk around with sandals on his head and often drink his own urine. A Christian met his son and went to his house and shared the gospel. As he prayed for him, God touched him, and delivered and healed him completely. Now he is a happy man.
Praise Jesus!!
---
WHEN I'M BACK ON MY FEET AGAIN!!

God is always working to get us "back on our feet again." He is well able to do it for YOU.

This video by Canton Junction from Godtube is sent out to all our website visitors who long for freedom over schizophrenia.

Receive sure and certain HOPE from Jesus Christ that He is moved with compassion to bring you through your present struggles and establish you "back on your feet again" in His victorious life and freedom.

"If you hold to my teaching, you are really my disciples. Then you will know the truth, and the truth will set you free," said Jesus (John 8:31-32).

Canton Junction Back on My Feet Again from canton-junction on GodTube.
---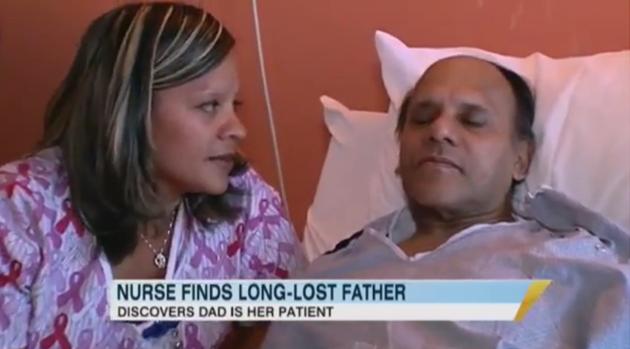 AMAZING REUNION! NURSE DISCOVERS PATIENT IS HER FATHER
This is a must-see video from Godtube!
Nurse Wanda is a shining example of forgiveness and grace when she discovers that her ailing patient is her long lost Father that walked out on her family 41 years prior.
In only a way that God can design, He joined their two paths to share these precious moments before her father leaves this earth - and Wanda gives God all the glory!
This beautiful reunion will bring tears of joy to your eyes! God is good!
Click on the link above or the image - right - to view the video
---
Click on the image above to take you to a GodTube clip of David Phelps
delivering a stunning performance of "O Holy Night"

Click on the image above to take you to a
GodTube clip of The Newsboys: God's Not Dead.


Click above for a GodTube clip of a stunning performance of
Amazing Grace by Andrea Bocelli




When a Child Prays (Watch God Work!) from alegator21 on GodTube.


Click above for an inspirational GodTube clip:
"When a child prays - watch God work"